Shopping Basket
Your Basket is Empty
There was an error with PayPal
Click here to try again
Thank you for your business!
You should receive an order confirmation from Paypal shortly.
Exit Shopping Basket
Leading the world into the new millennium
I am pleased to announce the start of the Creation Bainstorming site for Entrepreneurs and Innovators who want to get involved with ressurecting our manufacturing and commerce. Send email to - [email protected] - to receive a free consultation call on your product or project! The series "Creation Brainstorming," can be found by requesting free link with no​ strings or spyware attached. www.tcbs1.org - 5 to 10 minute videos on several topics of interest, plus our taping of the creation of each of our products and businesses and watch live how we go about it!
Rich Langley Engineer Producer
Breakthrough
You'll know your breakthrough, its shines brighter than them all!
This year has been a foundational struggle...
Fast Drive

The official launching of shows and all of the projects and patent received for the radar! I am on the road finishing narrative pieces for the shows!
Kentucky Wounded Heroes

Gator hunt at the glades... According to my friend from here with them we were to wade at night into the marsh with flashlights and wading boots! LOL! I was not to be looked at square in the eyes and a whole bunch of other crap! So the comedy review gator hunt is in post and will be posted here when done. Copies can be purchased here and 90% of the proceeds go to helping these great guys out! This includes Police and Fireman as well as soldiers who have been wounded in the line of duty! Be ready for some laughs and almost tears as you hear these young men speak.
Monthly "Native American"

History, culture, food, hunting , dances and spirituality.
New Location and Web-Site

Announcing our new Web-Site for our PRODUCTION DIVISION of TCBS! The URL is,
www.tcbs.tv
. This site will still be available and we are building a much better BLOG as well to make it more responsive and interactive! We have also started two other Divisions of TCBS: Engineering and R&D where our audience of followers will be allowed to submit or add to our existing projects and if accepted under contract, will be rewarded with scholarships and also monetarily based on a percentage of its sales and what the submission did for that project! We are not trying to get your ideas and use them without your permission, that is against the law! We are trying to set a model for a platform from, which will interface with todays world and world-wide economy and put us at the forefront with new ideas way outside the box! An introduction to our shows and other divisions will post on our site before the shows air so you who follow here will have a heads-up before the shows air in your city! Stay tuned, "This is a whole new ballgame here!" The first to e-mail me the movie this comes from get a FREE GIFT! 
   Also more about our radar project, which is to give our country top security in the air! Patent applied for! To get audience with our engineers, contact
[email protected]
.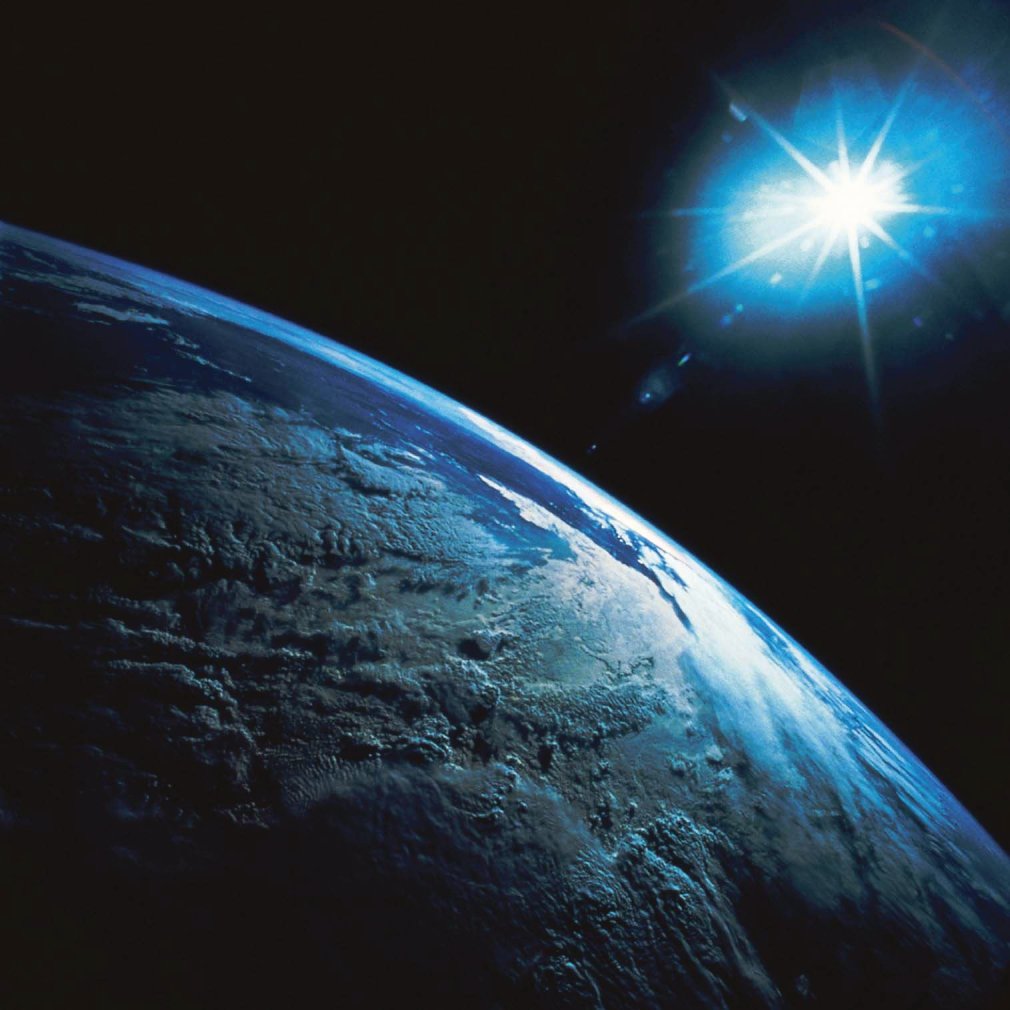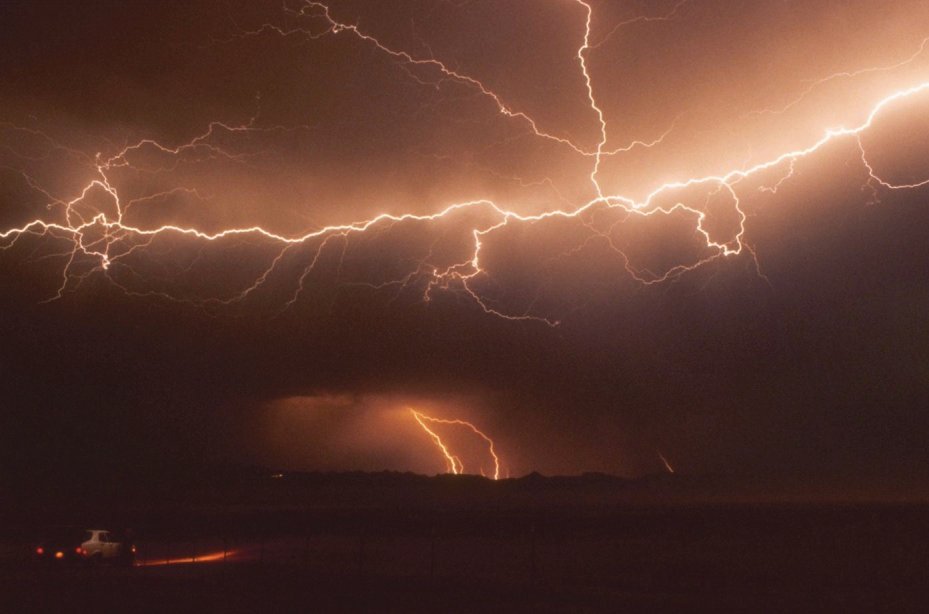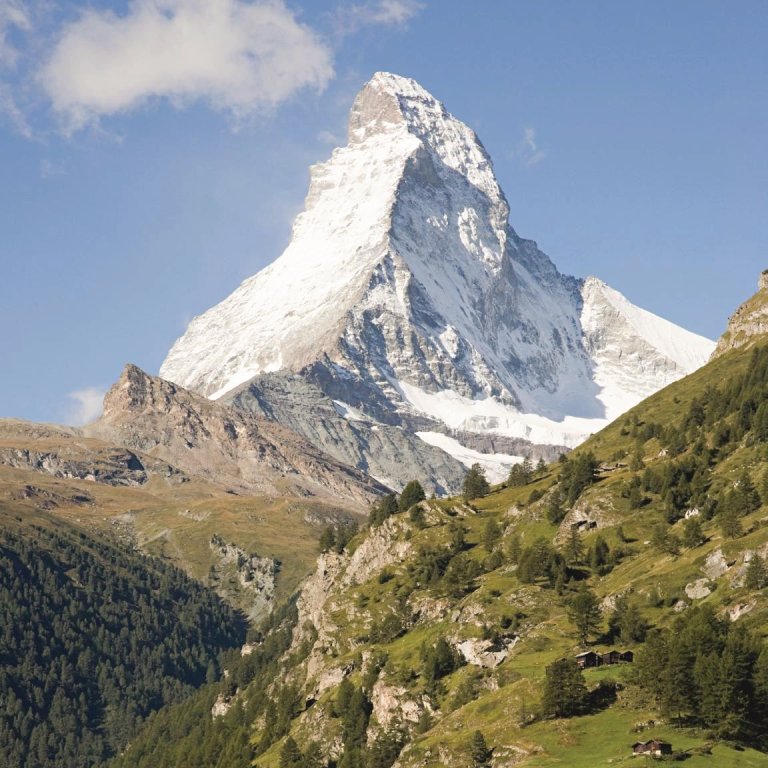 We are moving forward with the radar , which is going great! !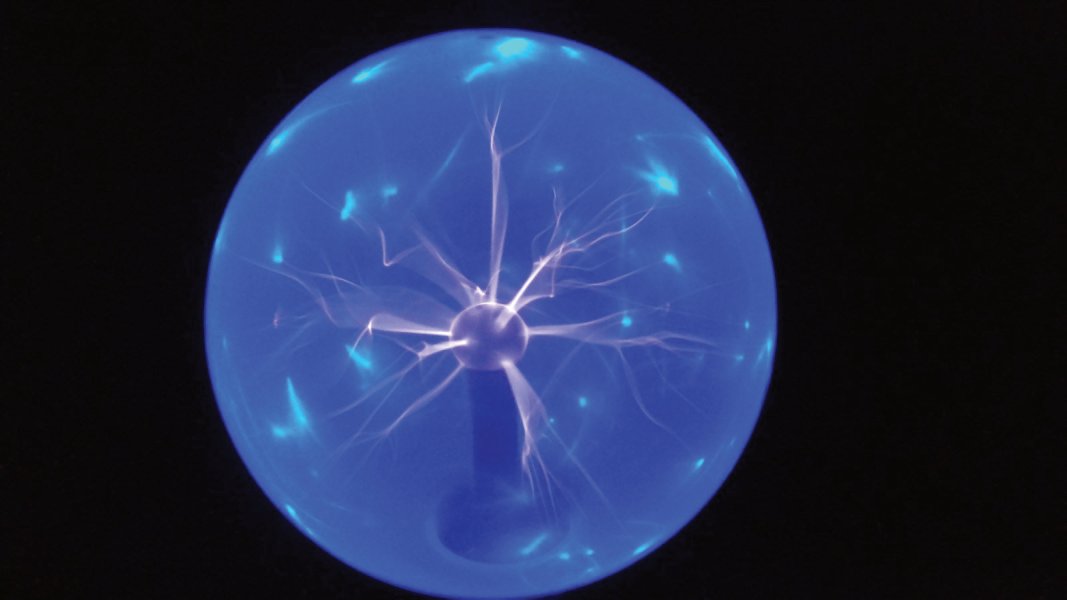 Brainstorming, designing and building. 2017!
FAST RIDE: PHASE TWO!
MANY NEW IDEAS AND VISIONS HAVE COME OUT OF OUR WORK. THUS FAR! FINALLY WE HAVE THE FUNDING TO MOVE FORWARD WITH A WAREHOUSE OF SKILLS AND NKNOWLEDGE, NOT TO MENTION TOOLS. 
THIS LONG JOURNEY HAS BEEN GOOD FOR US AND WE ARE TOUGH AS NAILS AND READY TO ROCK WORLDWIDE NOW!
ALL NEW EQUIPMENT, REGROUPING AND EDITING OVER TWO HUNDRED HOURS OF FILM. WORKING OUT OF A HOUSE AND BUNCHING TOGETHER IN ONE PLACE AT TIMES. OUR PRODUCTS THAT WE DEVELOP ON THE SHOW WILL BE AVAILABLE ONLINE AT OUR STORE AND IF A MEMBER, WILL GET DISCOUNTS. WE WILL START STREAMING ELEMENTS OF THE SHOWS BEFORE THEY AIR ON TELEVISION HERE ON THE WEB-SITE.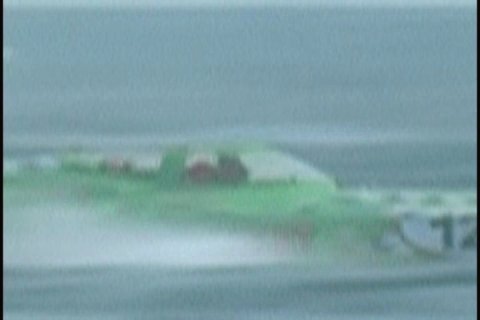 MOVING SWIFTLY FORWARD TO ONE VICTORY AFTER ANOTHER! A LOT OF EXPLORATION OF IDEAS NEW AND OLD. IN THE MIDDLE OF THE PAST AND FUTURE AND ACCOMPLISHING WHAT WE WERE PUT ON EARTH TO DO, CREATE! NEW PLANTS WILL BE BREAKING GROUND STARTING THIS YEAR. WE ARE LOCATING IN AREAS WHERE THE WORK FORCE IS GOOD AND SKILLFUL. LOOKING WHERE JOBS ARE NEEDED. WE WILL BE HELPING PEOPLE ALL OVER AMERICA AND THE WORLD DEVELOPING THEIR PRODUCTS AS WELL WITH OUR DIY EXPLANATIONS AND HANDS ON INFORMATION WIELDING, PROBLEM SOLVING SHOWS TRAINING YOUR MIND TO THINK FOR ITSELF AND BECOME MORE SOLUTION MINDED.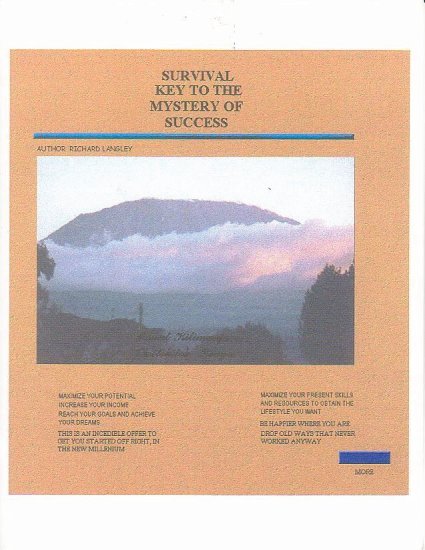 I WAS THIS CLOSE IN KENYA TO THE PEAK OF MT. KILIMANJARO, WHICH IS IN TANZANIA. I WILL BE RETURNING THIS OR NEXT YEAR TO THE PEAK THIS TIME IN TANZANIA. TO BE THIS CLOSE TO YOUR DREAM SOMETIMES IS REQUIRED TO CREATE IN YOU THE DESIRE ENOUGH TO DO WHAT IT TAKES TO GET BACK THERE. BE A LION! 
Company News release for 2017.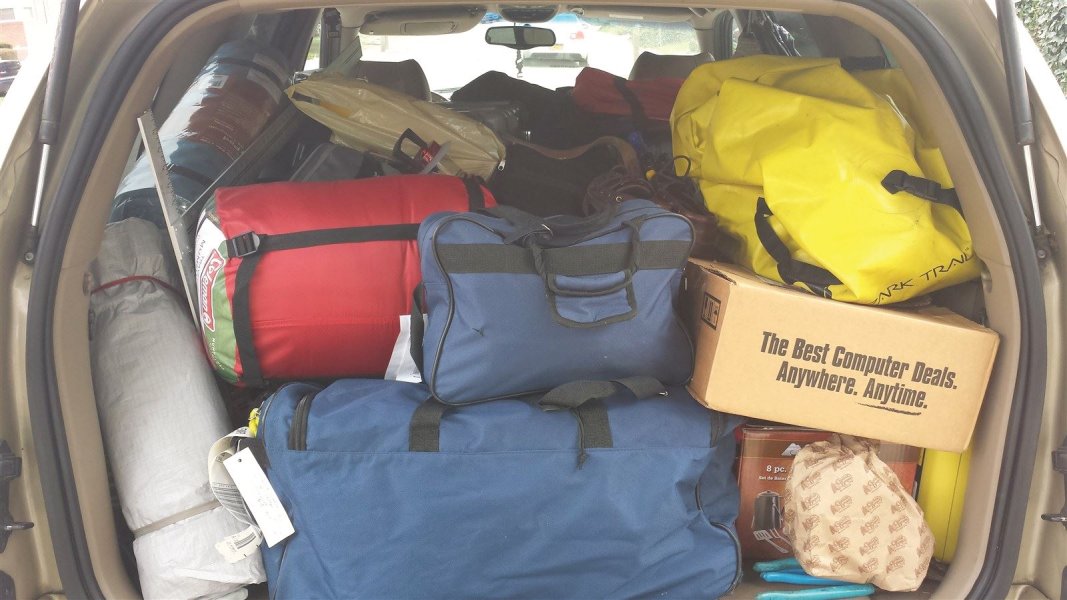 Packing up the truck for the long haul! 
Starting Phase 1 with the "Fast Ride" theme in mind, we are putting the finishing touches on what will be a HUGE release for this year. 
On Jan. 24, 2017, we are sending the patent off for the "Radar" project. Finishing up the final parts of our first invention to be released in the show, with an idea to marketing teaching strategy. Filming the last parts that tie together a unique company growth history and "What you say is what you get," finish. We have 120 hours of filming to sift through a to bring you the best, most inspirational and empowering testimony of what a little bit of faith can do to energize and bring you success and prosperity for works of good. 
Topics are being transitioned to the show from the magazine to rap it in interesting topics about "The First Nations People", Environment, Invention, X-treme Sports, Art, Artists, Awards, and a section called "Brainwaves".
We have just purchased a load of new filming equipment to enable us to bring you the best and best looking presentations we can muster with Gods help.
Great articles designed and written to inspire and empower you with true knowledge that you may fulfill Gods perfect will for your created existence.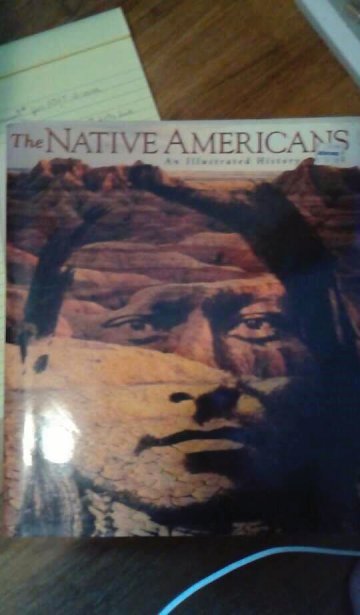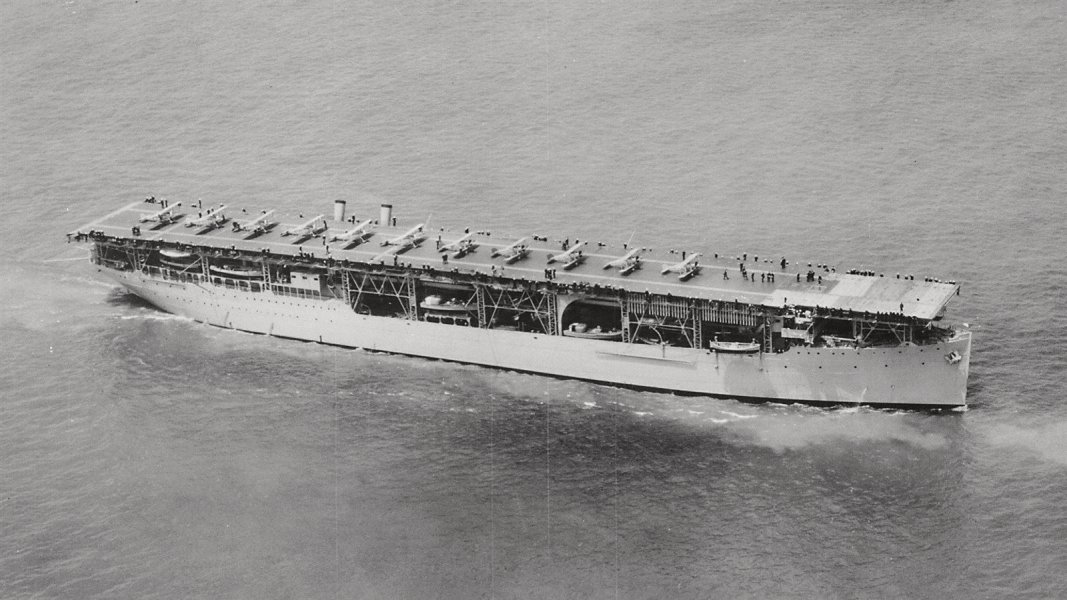 by Richard R. Langley   engineer inventor                                         USS Langley CV1
"Eye Of The Sky" More breakthroughs have brought us to the place where we are ready to apply for a patent on the whole system.
Breakthroughs in antenna design, system flow and integration are paramount in our readiness to patent. We are absolutely convinced that the "Eye Of The Sky" radar will make us years ahead of any other country in aircraft safety, both militarily and commercially. It is fast enough to be very early warning of any incoming missile and could be safely marketed to our allies. 
Having a broad and in depth understanding and creative license from experience and education is the key here once again. No further comments can be made in this forum but we are developing more and more with this way of thinking. One is, What is the need? Two is, How can that need be met? Three, What resources already exist that will get the solution off the ground? Four is, Start assembling with available resources. Five, Determine and select projects based on developing what we don't have. Six, Insert ideas and brainstorm the solution creatively. Seven, finetune and establish future projects that will give us ongoing resolution way ahead of the competition whether that be an enemy or another company. Eight, package for presentation and demonstration.
This is our Quiazon method of production.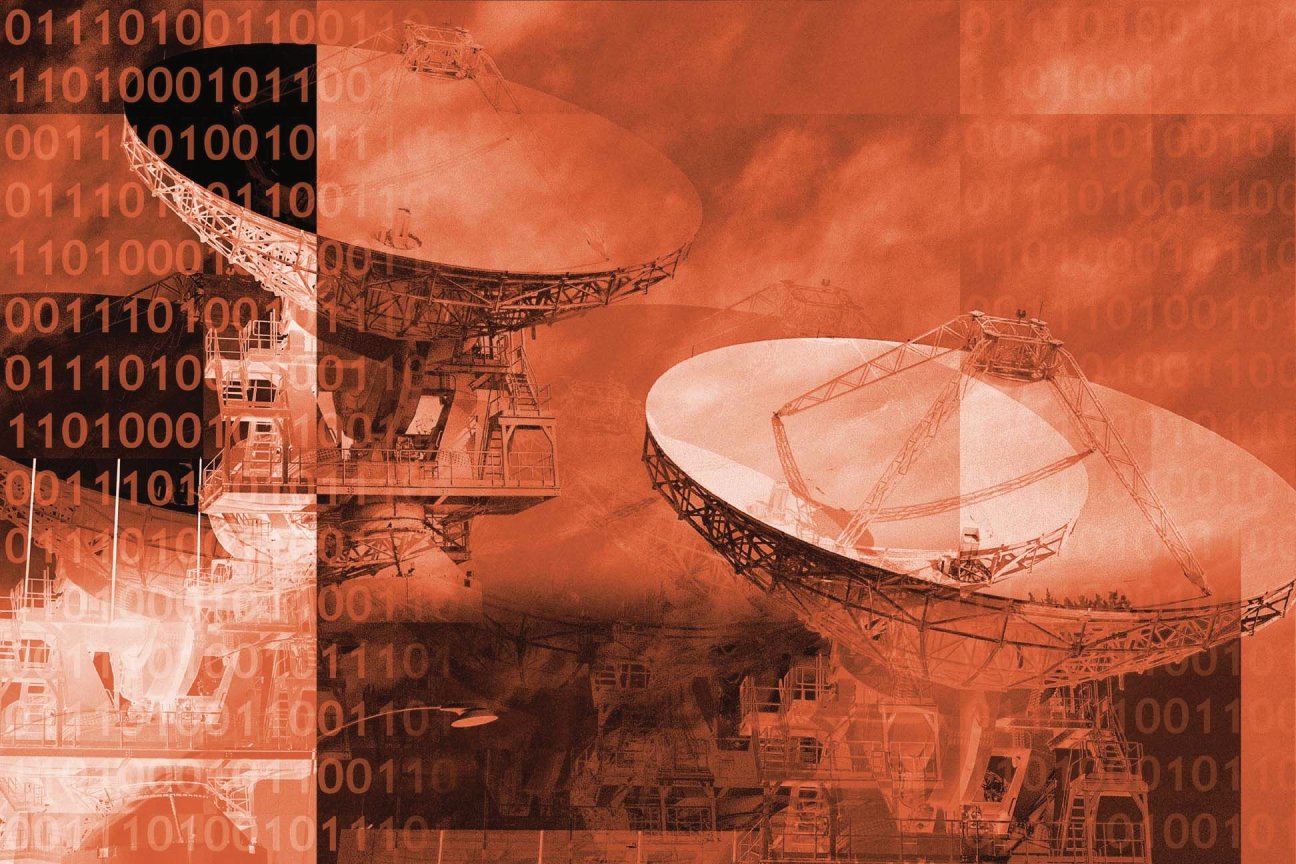 Problems of previous failures have been overcome and simplified.
A web of interconnectivity into what exists by integration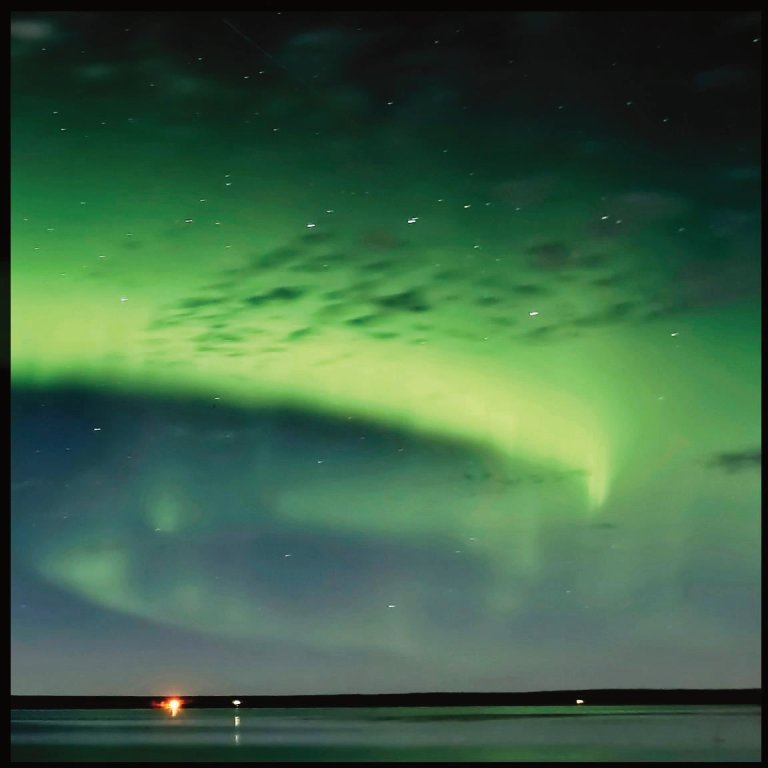 "Outdoor Adventure Game": We started out finalizing "Outdoor Adventure" game. The game is so cool an abundance of game companies are going to wish they had thought of it. It is designed so perfectly; we have already great public research between Father and son, just a bunch of soldiers sitting around playing it for something to do when liberty is not an option. *In the deep wilderness unusual tips and secrets are given for survival and just civil outdoorsmanship that can have at least one survival or safety clue you never thought of.
On the edge of a move in our system is controlled by the one who created it. It will give and give and give. We have already had requests from my girlfriend on Facebook, which is a worldwide commodity with a free billboard space for kits of what we aired as a test market. Anyone wanting a package for investment can contact
[email protected]
For those who invest in launching this new era company with us; we have a simple contract and return plan, not pages and pages of options that are worthless and directing more greed archived millions from your bank accounts quarterly. 
 We will close the doors when we arrive at the amount that will fuel the project lift off. I merely learned how to turn a 500% profit in my early small businesses and just continued. You can do as much or way more than I.  
There are so many scenarios involved that it just flows. I learned the woods of all types with my grandfather who was a sawmiller, and he created conservation and doing own your own.
Just plug in to the new wave of growth and breakloose people who are fed up listening to the red herring people of the media audience that are mesmerized worldwide. Not informed but mesmerized. (Read the book,
Next Economy, Paul Hawkin
70s). I build thought like the game of "MineCraft" for all of you "Digital Natives."
The world is like a family, pouring money for years, into an outdated economic system that is dying. There is no will, no money left; they are living off of a fake economic system. Prepare, if you know what I mean. ALL ARE GONNA BE IN AWE CAUSE, WE DID OUR RESEARCH!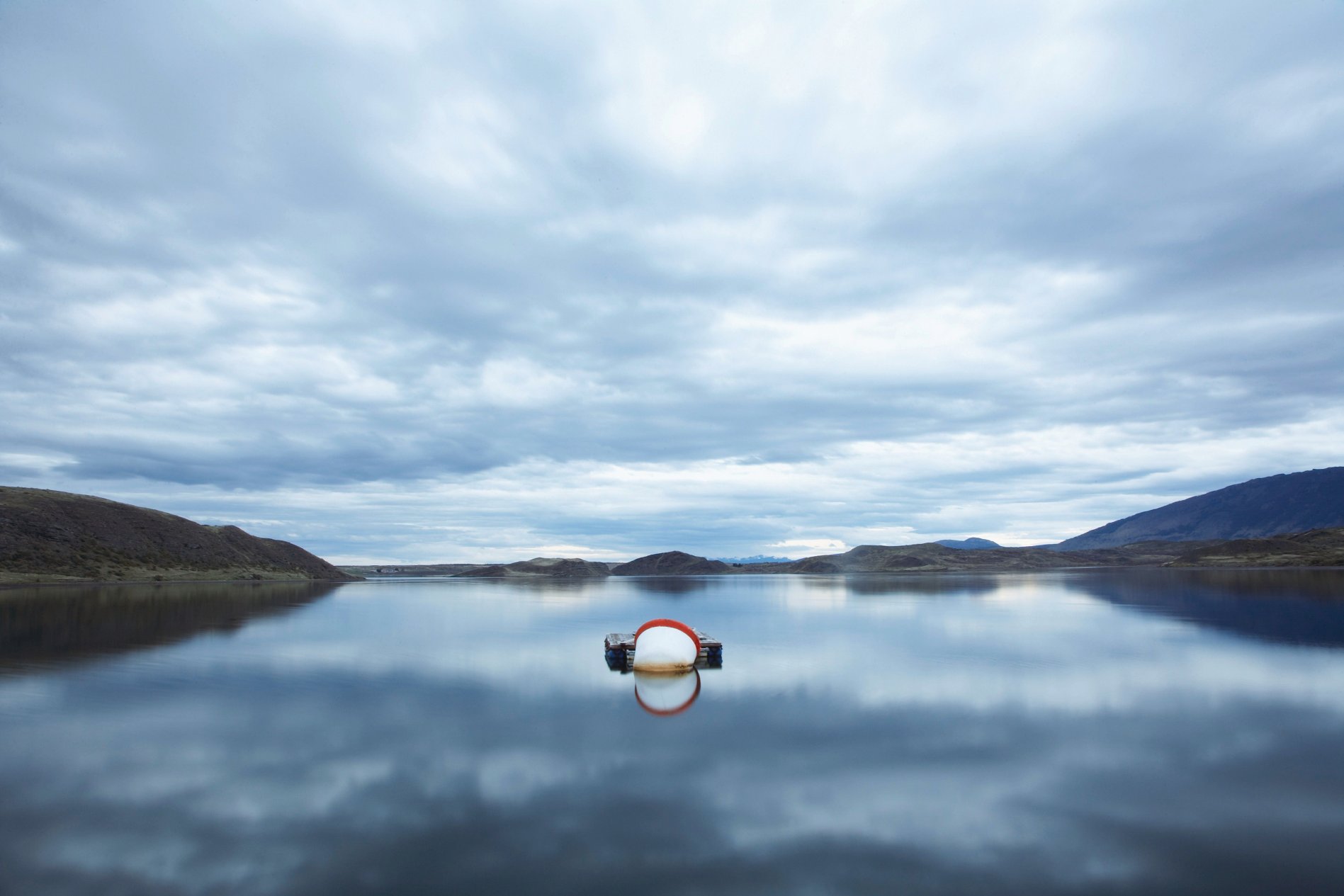 " Outdoor Cowboys" A new outdoor show, which is already in production is a very hot show. Filmed from the Keys; north, up the inland waterway. Destination, anywhere from Newfoundland to New Orleans. Meeting people along the way, teaching all of our fishing secrets, as your everyday fisherman along the water way. How to fish certain locations, some you may have to find yourself. Going backcountry with local guides that will not even reveal these spots but to only our viewers as yours truly kicks off another new project I know nothing about! I am sure there are going to be some ..Wow!....moments but also some gut wrenching moments of laughter that will have you laughing again while standing in line waiting for your food order and ...BAM!...you start uncontrollably laughing like a crackhead or something. 
I have already enjoyed and had my fool life on the line already. Im lovin it! 
Stay posted my next trip is with the Major of the Waycross Police Dept, up the Okefenokee swamp in South, Ga. I asked him if I had a chance of making it out of the swamp. "He hesitated for what seemed like a minute and said, You gotta good chance of survival!" Just like that, he said it. What do you think, do I gotta a good chance of survival?
The format will be similar to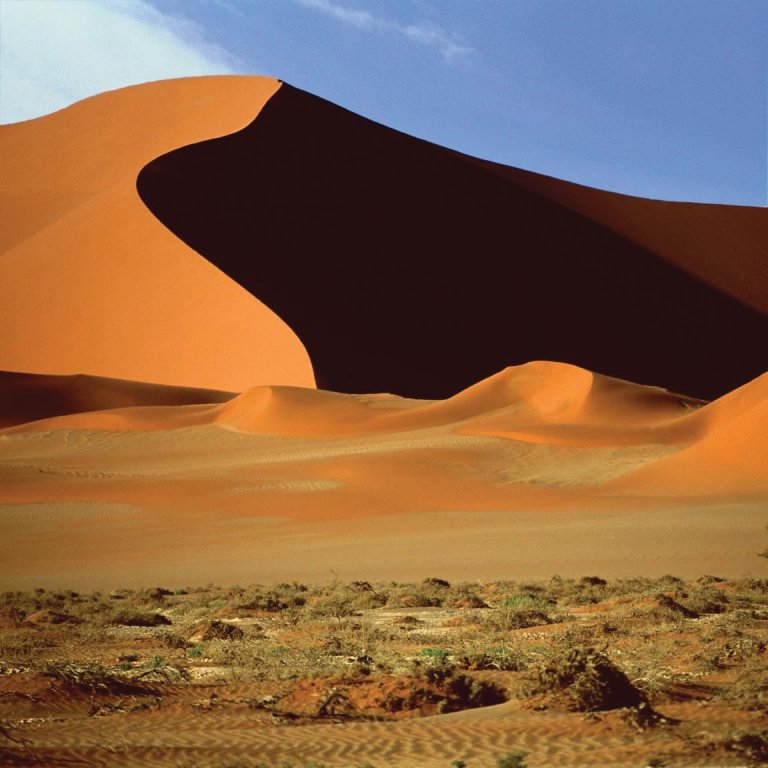 The "
Creation Brainstorm Magazine"
is kicking off its first show in the series of "
Re-Inventing America.
" A series of interviews by
Tony Urania,
Spanish American Fireman and Son of GOD, and friend from Toms River; to the deserts of Nevada, Arizona and beyond. A series about a journey taken on a bucket list, a mile long; set off by the original series and a magazine by the same name, "
The Creation Brainstorm Magazine
," you will follow us in this first series of discovery when all started to come about,
to encourage your journey as well
!
Shots from all over in Vegas, The northeast corridor of mining as well. A disabled vet climbing a mountain, 8000 ft. to get a look at what is down the road. 
But one more investment, you might like to leave your e-mail and we will send you our prospectus on the show and two other marketing secrets, which our investors will learn. We are capping at1,000,000.00 to 5,000,000.000usd. No more investors or sponsors will be received above that amount. 
We have enough for Ten or more thick profit filled years of hot top shows and beyond. 80% of the shows have been recorded and rough drafts on video for 80 Beginning to end idea to marketplace Training Videos on Invention, with a 500% return. Or we will just find a creative way to break into the sponsor and partnership alliance. Our employees are definitely going to benefit in enormous ways. Also a Seminar has Been created.
If you can
see yourself
in an
exploding business
and
engineering opportunity
like this please contact us here now and we will put you on our list. The add will be removed and not shown any further when our cap is reached.
[email protected]
can't hurt, its just your resume,' sent to keep on file. We will keep all who we need. All will be notified before the end of the year. Some producers will be allowed to work from home. Paid at the finish of every small job at first and then more later. Send for a free package.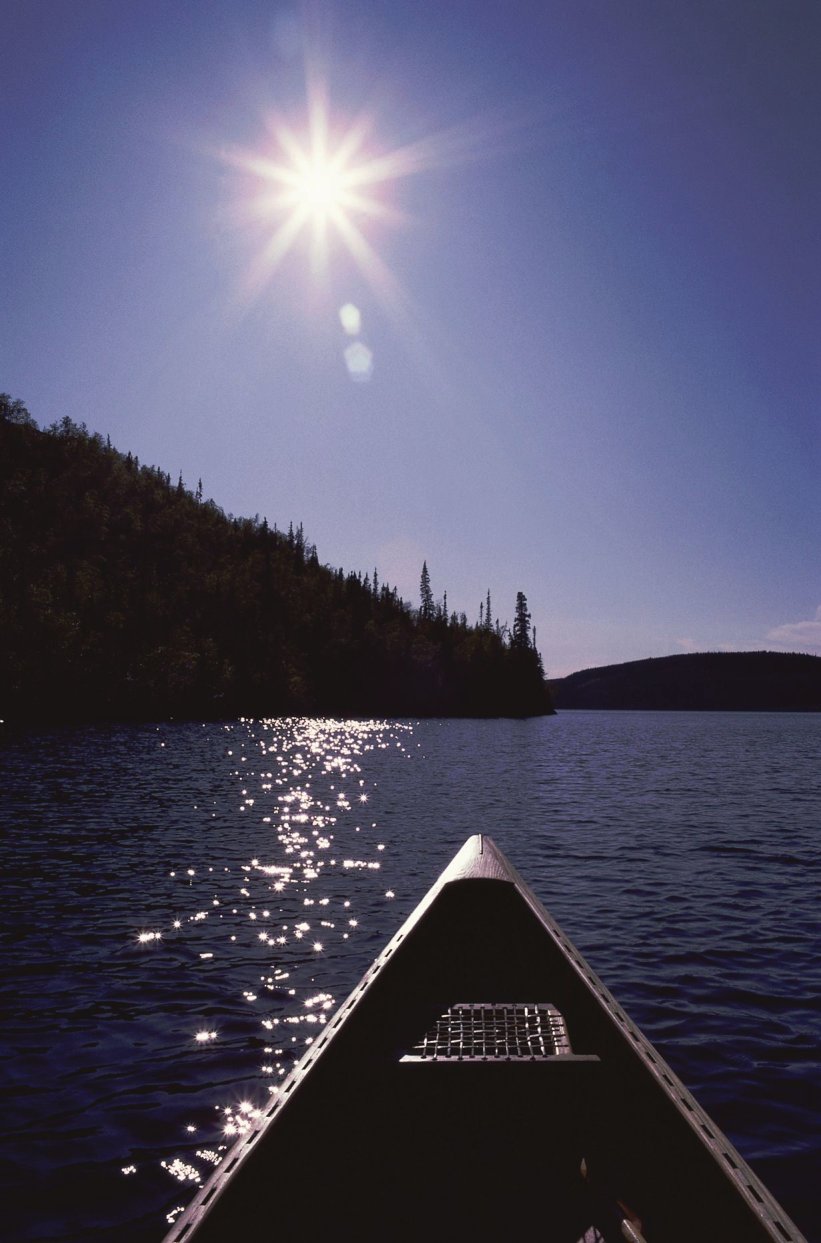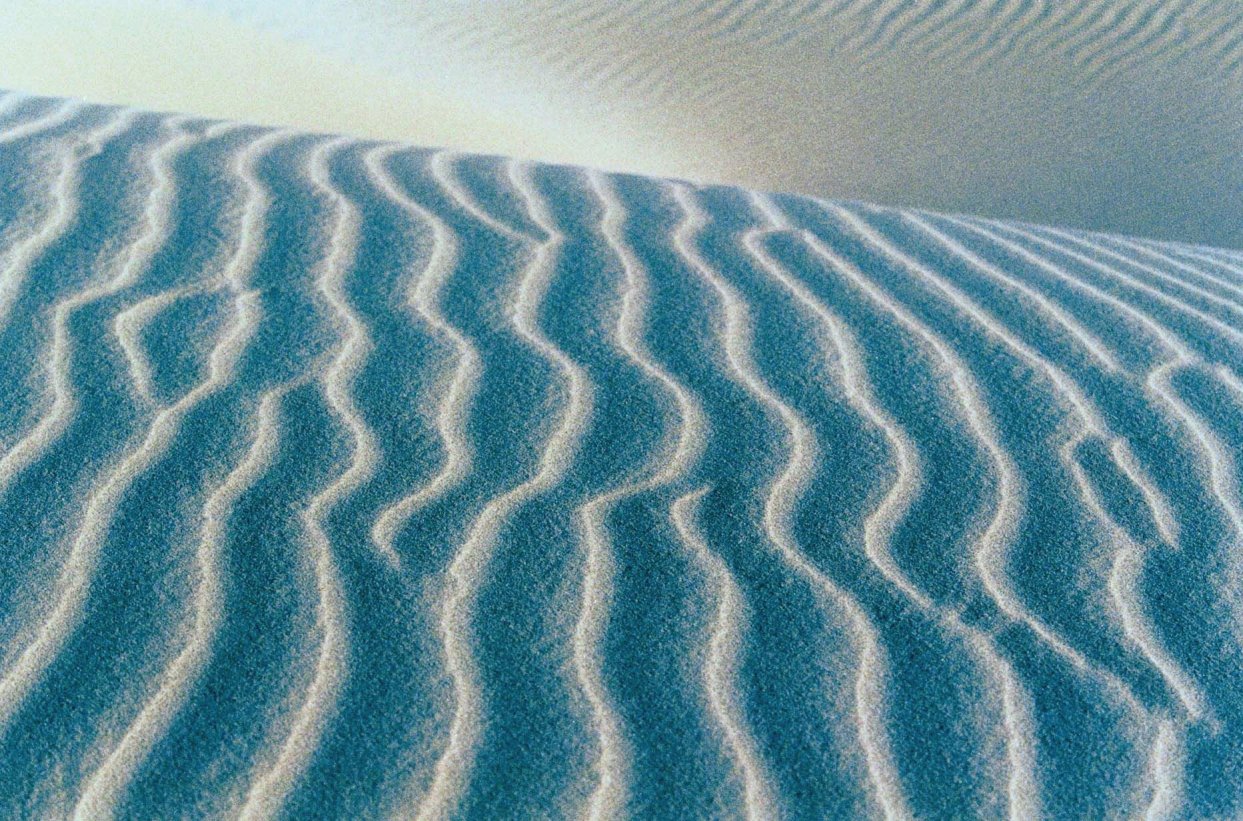 Can one return from the grave and tell others of their story, their, JOURNEY!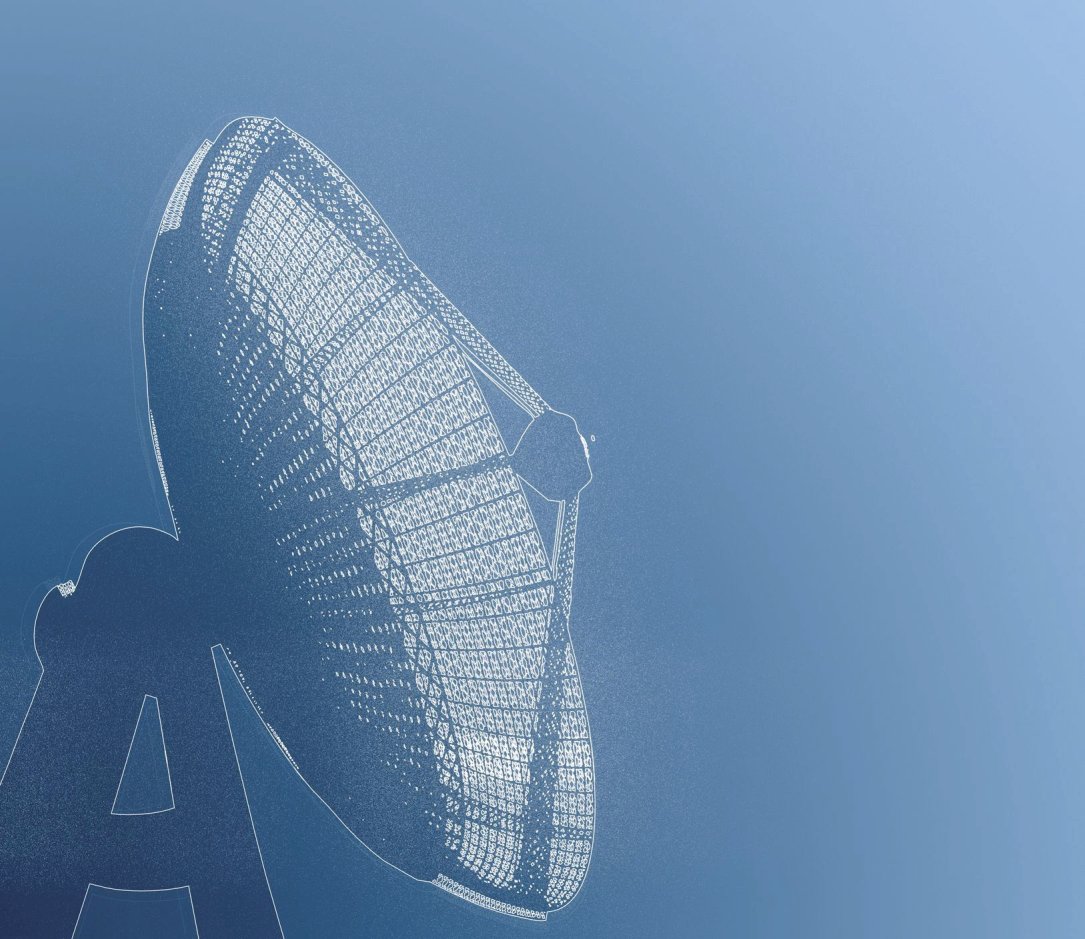 We are finishing up the "Eye Of The Sky" radar which does not use the old school Doppler effect. Thinking outside the box has brought us to this huge discovery. It recognizes the type aircraft, whether stealth, transponder turned on or not and can decide if what is being seen is something you need to look at. It can direct and control Doppler as a servant to take over and hold. It will revolutionize air traffic control and can be limited in its search parameters. It also has an unlimited range which can be limited.
   Though we are finishing up the main core of this amazing system, it grows in it's capabilities every day. Very exciting and will employ thousands. That is one of the things that excites me the most. It will make air traffic control a million times safer. No more shot down commercial aircraft, or missing aircraft. Richard R. Langley Engineer Scientist. 
 Moving on, we are now working on a huge replacement of the age old transistor and have captured this new idea on our electronic drawing board. Frank Darwin will be heading up our Design Department, Father Richard F. Davidson will head up Engineering. Jason Langley will be heading up Development and Communication Integration. Daniel Langley will be heading up Machining and Mechanical design.
   If you are interested in working for a company whose benefits far surpass the rueful objectives of the present government required benefits with pay that far exceeds the very acceptable salary you will make then apply within. We are looking at Disabled as well as Vets with some distinction. Experience in all areas will be considered as well as Education.  
    We develop Aerospace, Communications, Oceanic as well as 
Geographical and Cultural Development. Heavy Equipment and tool development with laboratory for chemical, electronic testing and propulsion discoveries. If you are interested in working with us in a world-wide start up company send your resumes' to the
[email protected]
e-mail and write at the top, attention to the Department head listed above that would be a fit for you.
   If you are an assembler, welder, electrician, mechanic or one of many trades place the word Trades at the top of your resume'. At the top of your resume' write Not Engineering. We have top pay, the best benefits and the best working environment. We are working on billion dollar projects and are looking for the best. We are working hard to bring this world out of the Old Antiquated ways and into the New Millennium. List all of your pertinent skills at the top that are pertinent to the job you would be doing. We will determine whether you are a team player and all of those overused cliché's. Just list the job name and location with a phone number, not all you did unless it was a special project or change. Keep to one sentence in such professions.   Do not hesitate, we need hundreds of workers so apply today and we will respond, Thank You! When the spots get filled the doors will close. Then you will have to wait for the next round of jobs to be filled. The early ones however, will be closer to future leadership positions.
   Now I guess you were wondering about the replacement of the Transistor! Yes, it has come into full light and we have been working so hard and fast behind the scenes. As in the very over exemplified biography of Thomas Edison (which can be ordered from the "Edison Museum in Menlo Park, New Jersey) it is discussed how the development procedure of one project would open the door to several other "items such as the conical recorder, player." The replacement transistor has already evolved into some major devices. We have developed near one hundred such devices that have spun off in a multitude of directions. This replacement transistor will change recording, video capture and signal encoding superfast.
Richard R. Langley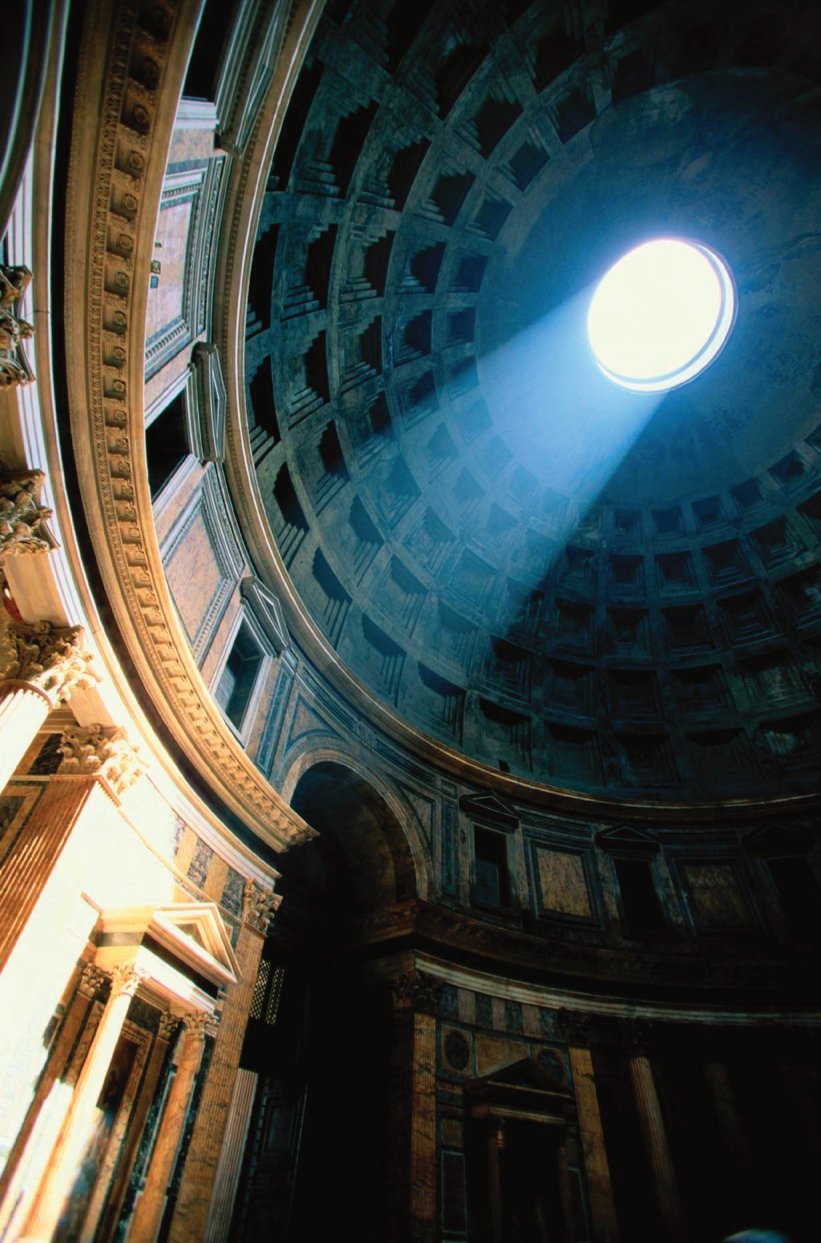 Shedding a beam of light into the American
shores our development will help bring flight safety to a new level. Submission for patent being made this month.
We are not a political site by any means. We just believe in protecting ourselves in a way that none are lost or injured.
We have taken a major turn to focus on the hiring of Vets and supporting their projects, working together as a team, for those who qualify.
Finishing up a series to start soon named "The Creation Brainstorm", I will announce when exerps will be available on post here in the sections with the same name. Glorious strides have been taken and in the namesake of my distant uncle who invented what became the aircraft carrier, I proceed as the Director and Chief Engineer. His name by the way was, Samuel Pierpoint Langley, curator of the Smithsonian Institute in the eighteen hundreds. 
06/17/2014
Awaiting the guaranteed funding now to come very soon within the next 30 to 60 days. All of our research, development and engineering is soon to pay off on one of the largest ever defense project of the Millenium.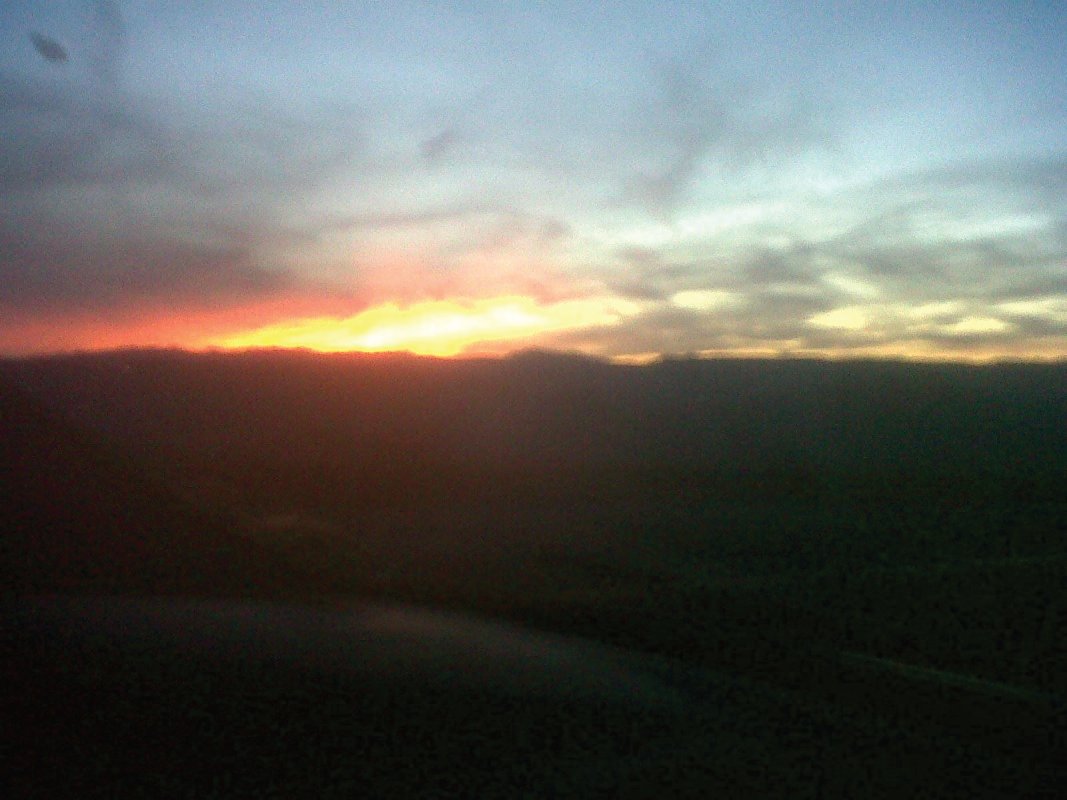 Some days I have a deluge of ideas and I cannot write them fast enough. It feels good and very rewarding. Other times I cannot seem to get in the groove no matter what I do. Times like that are times to do something of action toward an end or things even around your business or home. Times like that are almost a natural occurrence of regeneration and restoration of soul. My restoration of soul comes from getting out into nature or the wilderness where the Lord restores my soul.
   Business and work draw from the reservoir of your soul and you can easily become dry or shallow. Rather than forcing a bad decision or incorrect resolutions it is time to shut down and recharge. Drugs, coffee or Red Bull will only make matters worse at a time like this. All will come back and will be there guaranteed after you have recharged or followed steps in the other two posts I have made in "Business and Invention."
   Enjoy! April 14 2013.
   The Deluge continues as we connect with yet another major network and talks started today.
Imagine a hill of ants connecting with 5 other hills. Putting hundreds of years of knowledge and experience together. Like the focus of a millinia of particle beams defining a point of explosive reference.
   Tomorrow we start on the drafting of the boat project. Taping of this will begin simultaneously.
   Our DVDs are being rearranged on the site for a better understanding of what they are. More are soon to be added.
   We are posting on our  site the first shows this week in the Creation Magazine Section and the section named Light! Our post dates were deferred because of our consulting and work on a major contract and multi-billion dollar project which has been completed successfully giving us much more power and ability to successfully help all of you! We are also posting the all new course on Invention! Next will be some equally great series! Stay tuned! Sorry for the delay but you are gonna see it is gonna be great and wild beyond what you expected! The phone has been ringing off the hook and email boxes are being filled and we are excited that so many are ready to bring about the changes in their own personal lives and careers that will make you, not us, very prosperous and it will be yours to keep and do even more! Our clients are experiencing major, major success! Have a blessed and prosperous day!
  Last night I caught the launch of Space X newest capsule to the space station of which did not make the evening news! No media coverage! Well it was spectacular! This is a private company not the government run NASA who has been put on the back burner! NASA was paid by Elon Musk to launch a rocket on property and a facility paid for by tax payers! June 2012
  Most of us who are doing things of great forward movement are doing them in obscurity! Not because we are hiding but because the media does not want us to know there is anything good at all going on anywhere! They have dropped the ball! I know I was a field engineer for CNN! My first shows are being readied to upload today and tomorrow! Hope you will catch some good news for a change and we will be giving you some very positive things beginning to happen as we start our Micro-Manufacturing series! Many more things that the titles are contained in the web-site on the page TV Shows! This is exciting this is TCBS! June 2012
  We are gearing up for our disaster prevention and recovery series. Also our project concepts are on the design table as we speak to be released in a series of shows to be aired world wide starting this summer. My experience as a search and rescue crewman in the Vietnam era created an ability to see solutions for disaster prevention. Thousands and millions of dollars will be saved and reinvested into the fledgling economy world wide. Special recovery vehicles are also on the drawing board and my experience with the medical as well as the machinery it takes to effectively thwart these destructive forces. It is similar to dealing with a country who has developed weapons of mass destruction. The preventative method is far more important than the recovery from such an onslaught. We are developing equipment of mass protection! Impossible does not exist in our vocabulary! It is and will be done! The web-site is going to take on a different appearance as we are changing shape to take on new challenges. The economy worldwide! Are you tired of hearing a bunch of talk and no results or action. We don't have a problem with race nor do we blame others for our mistakes or past experiences. My team is on the move to overcome problems right in our face that will swing the economies around the world to a functioning and burgeoning community to live! We already have 15 patents of original and not improved equipment. We have 25 to be released later this year which will employ hundreds of people with a growing income and ownership campaign. We are in preparation for negotiations with major securities or insurance holding companies to save them billions and enable billions of investment dollars to be released. This month we are posting job openings for some of the hottest ground breaking positions released in a long time. 
  Thank you Walter Isaacson for your well researched biography of Benjamin Franklin. Walter was chairman of CNN my old Alma Mater of being introduced to big news media business. Also the book Citizen Turner, will set fire to your pants if you want to grow something as large as Turners media giant. Don't judge the man, judge his results! Got to get back to work! This is forward motion, this is TCBS!   June 2012
   We are now in negotiations with New York State to help us push forward with our bigger projects. We are looking to hire veterans this year as well! Proceeds from our other projects are soon to come which will help further our ability to inspire you! July 2012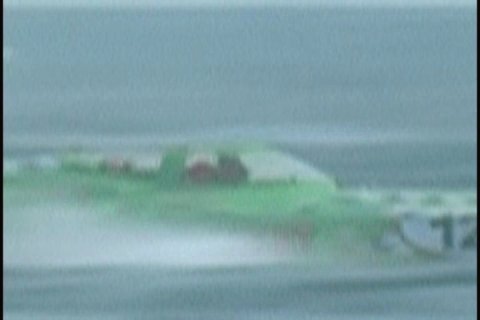 Now is the time to pull back the curtain and everyone will see what we have been working on for the past five years. Knowing the times and the seasons is pertinant. If you read certain tech periodicals this morning you would see that Comcast is buying AT&T at 153.00 per share. I also have an announcement to make tonight, just as exciting.
Well, tonight has turned into day. I had to make a trip out west for a week and when I returned had to finish development of a new project which came out of an existing project. I know you have been itching to see what it is we have been mapping before your eyes without revealing what we have until it is released. What three projects do the three pictures above represent. Mining, Aero-space and Aquatic of course. My son and partner suggested I not reveal anything that others might all of a sudden start working on similar things. One would only hope. This world is so caught up in the old they cannot see the billions of oportunities right before their eyes.
We are not promoting anything but change in a well thought out positive direction with mining, aeropspace and aquatics. We have; are you listening to what you are reading, developed four huge never before done projects, which brought about new developments. Necessity and need are the Mother of Invention. So we have innovated and created a new piece of equipment that quadruples mining production and two more on the drawing board. They are less intrusive, EPA efficient and one fifth as costly as the norm and greatly more intrusive to the environment.
The middle picture represents the sky, which now can be a field of attack from what we cannot see. Doppler radar has been a great friend but is old technology. Technology is old, it means a technique for giving a greater number of people a means of performing a proven path of utilizing combined discoveries in a projected and established manner of integration and proceedure. We have a brand new radar discovery that is able to see anything in the sky, anywhere. That is all I can say. He that is able to control his spirit is greater than he that can take a whole city. The great power that comes from patience has to be underpined with goodwill and a means of knowing the heart and mind of God even when you don't see it. It is just the better way to live because freedom is a narrow hard road and it is life to those who lose it to find it.
The last picture represents Aquatics. Work on the sea is a lust for adventure and no other boring way of life can suffice. The danger to life is great but thrill of doing what others cannot do and want do is moral freedom as long as morals are a natural way of life. Free you are! We have developed an Aquatic Machine that is sport worthy and work worthy even survival capable that has integrated with the mining adventure to create one of the two tother devices, which are on the drawing board. 
A SHOW BEYOND REALITY!
A third and to be contained in our long awaited show full of draman and adventure within the cities of America as well as the field even the desert. Gaming Outdoors for the new mellinium has grabbed all involved in the development of it, INSTANTLY! We are making posts of the incredible journey now as a story and a show beyond reality, entertaining knowledge that will propel you in the coming months and years. This show will be internationally run. We are first going to start some of the preliminary stories and trailers all through the web-site which should be four websites. I felt that focus on development of our way out of the box but completely relavent pioneering of new melinial changes would bring the most benefit of success and I was right for once.
Richard R. Langley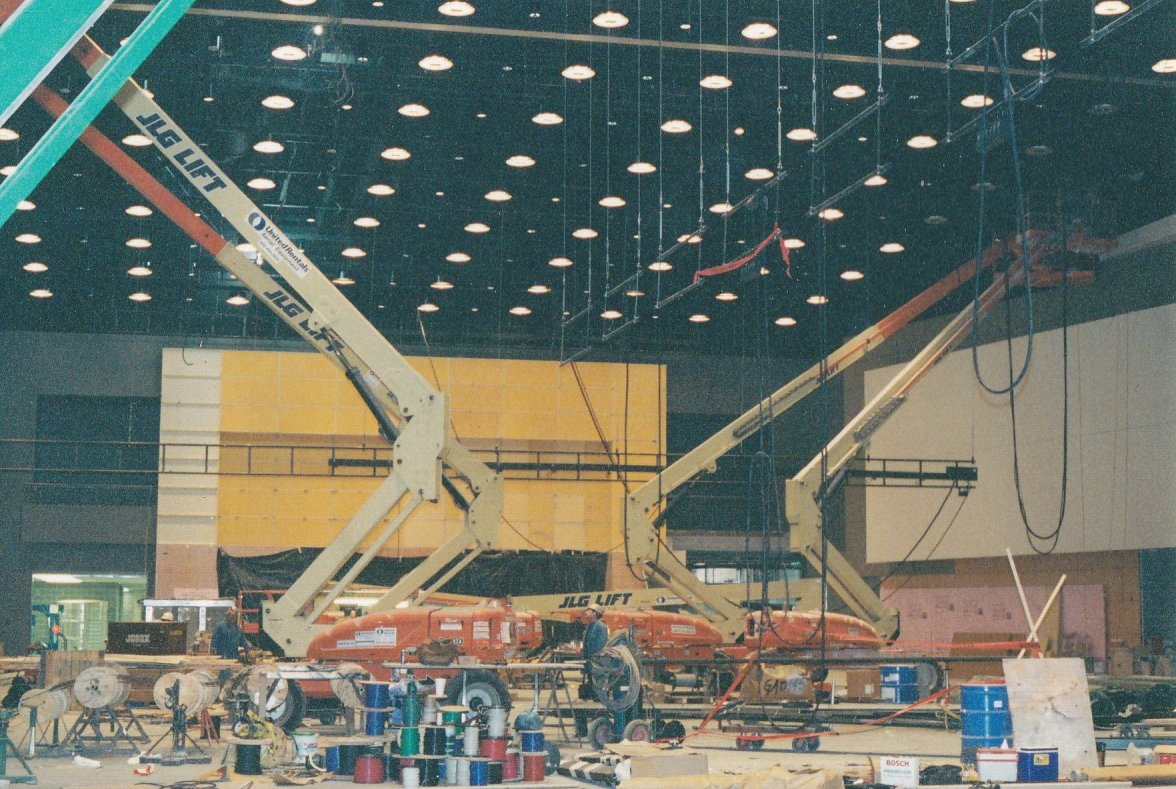 When you are in pursuit of a purpose laden dream, your journey is what prepares you for your destination. The Question is, what is your destination? We are now in the planning stages of building a studio and r&d labs where we can create new industries, not just products. Then a lot more people would be able to get in on the ground floor. We are escalating growth by prayer and energetic work. Together our synergy is like a cat 5 hurricane. Industry One is in final development for the first six shows which are being taped now. This new Industry will blow your minds. If you are interested in being one of our team, send your resume to
[email protected]
. This first series of shows is going to blow your mind. We have planned for six for the first Industry we are introducing and being assembled as we write here. Proper amount of response could carry the first six shows further. We are discovering such a wealth of information excellance. If you would like to be on our newsletter list email us at
[email protected]
.
   Look where we are now folks! Just look where we are now! I was told there would be changes this month and now we get to pull back the curtains this week and start revealing everything one by one! Discovery Channel on steroids we have become after much hard work and a long hard journey it is all coming together as one of the largest production companies to come forth in a long time! We are having a blast of a time! Fed by a fountain of life!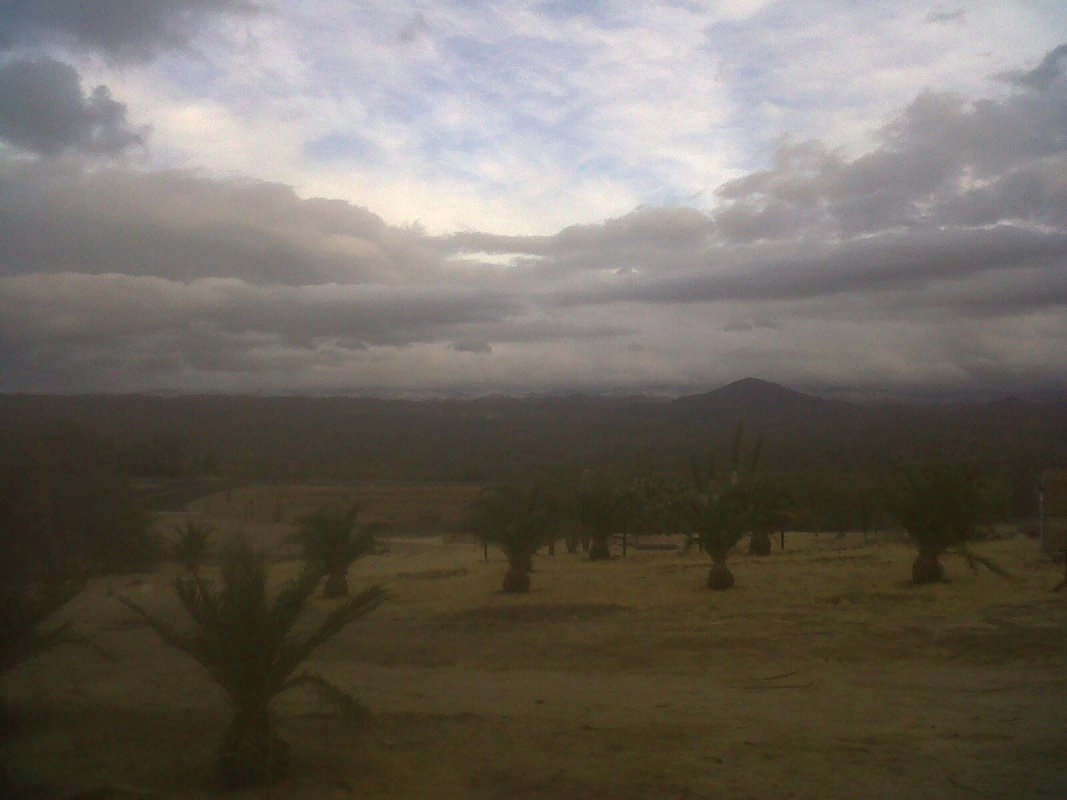 Johnny Rivers sang in a song "The only thing permanent is change. So it is evident, prepare for it!
   The CHANGE that needs to happen that has not happened as of yet is a very obvious one. We have every form of communication ever known to man. What are we communicating? Negative energy, whether real or not realized. Fear and dread of tomorrow are fear based and have put the world to their knees and why? Sponsorship and popularity require truth to be blandized and unpopular facts that bring real change by the desire they create have been watered down below sense level. We have to get outside and away from fantasy and act. Do something not popular that you have wanted to do for a long time.
   Sorry I have not written a new entry here in a while. We have been super busy with building all the faucets of our production and consulting company. However, I cannot remiss from making a statement at this point in the game.
   All of the Kings horses and all of the Kings men sure are trying to put this thing back together that they broke. It has been coming for a long time. Realist analysts have been predicting it and the Don (Donald Trump) even said it is economic cleansing. Our founding fathers knew it was inevitable and designed our constitution and law structure in such a way that a Dictator could not take over because it's checks and balances that are sometimes not realized but ingeniously written in the foundation would insure their demise and lack of success. The economy designed in such a way that it would right itself before total destruction as in other countries. CHANGE! Well change has been always been brought about by the people for the people! There are changes going on right now and you better get on board before you miss out on the greatest opportunities in a lifetime! Take our course and you will have more than you can ever possibly do! Become a part of the CHANGE! 02/15/2012
  Change can be as simple as to solve a problem A that is affected by B and controlled by C. So (A + B)C=results. So the smaller B becomes, the smaller number C the controller will produce. B is overhead, expenses, unexpected expense or loss! Anything with a negative sign or a plus sign! Decrease or increase of B to affect A profit! The lower you keep B the less C has over A, profit. Also the greater C is in the plus realm such as government subsidies, or less cost of keeping government standards or tax break! Now C is in the negative realm and B is dangerous because it fluctuates! Decrease B instead of working on A and wearing all of your resources thin. As you get B under control both B and C are less effective on A as you increase it! Simple stuff included in our courses! Hello! Results are greater always than just profit! Prove me wrong...dare ya! 05/02/2012
  I just got through cataloging our new projects and inventions for this quarter and there are 59 so far. Most of these will have as many as ten spin-offs, some more. Things are looking pretty good. All this has come about by making some basic changes.
   Changes are like losing weight, you can buy all the machines, books and DVDs and never lose a pound. You gotta get up off your butt and start working on it and put this stuff to work. We have opened a gold mine of opportunity by just that. Other changes we have made have increased our growth exponentially. We are starting five new companies and two on the design board. I am chumming (a process of throwing bloody chopped up fishies into a shark tank) Franklin Darwin our design and graphics co-ordinator this week at our meeting in New York City and he is going to go on a feeding frenzy. I can't wait! I have seen Franklin confidently jay walk diagonally across 9th ave. and 54th street when he gets in one of these frenzies. Yelling out my name over the noise of the traffic and the City actually stopped for one second and then resumed. Thus ending my stealth approach UpTown.
   Frank has the bad reputation of making the most Green client successful and then he gets on a feeding frenzy which gets me the Pot Stirrer (a nickname obtained from Tim Huffman at E Delta Com) launched on a surfing trip around the world in eighty days and then I can feed my shark tank.
   By the way, for all of the skeptical media that has challenged Elon Musk, Tesla Motors just released it's first Tesla Model S cars to customers this summer and also his company Space X docked it's space capsule to the ISS. Congratulations. You are our kind of people. I will be ordering mine from the dealership in West Chester, NY. this year.
   Our projects are secret, so we can and will announce their release as they happen. We will be posting job opportunities very soon so stay in touch.
Rich  07/23/2012
View a 15 second word of inspiration into the secrets of our great success on the page designated as Light on this website! 
Starts on Monday  
Finalization of radar patent to be made a public offer in September.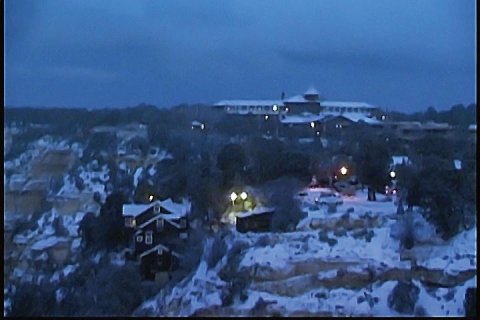 This Magazine, by the same name, started in the year 2000 and has been through a well thought out transformation into a TV Show. Transitioning into a format of invention development, We are finally looking at a significant seed of financing and no strings; because it is from us. The show is going to flow along the same lines of the magazine. Eclectic! 
Many different sections that created a lot of attention are going to be included in the show! We have been designing and drafting out this shows track for five years. Filming the creativity that will inspire and drag you to the place you have always wanted to be, will be fast paced and interesting. We have ten years or more worth of projects to develop.
We are looking forward to presenting this show. We will run trailers of the shows on here as they become available.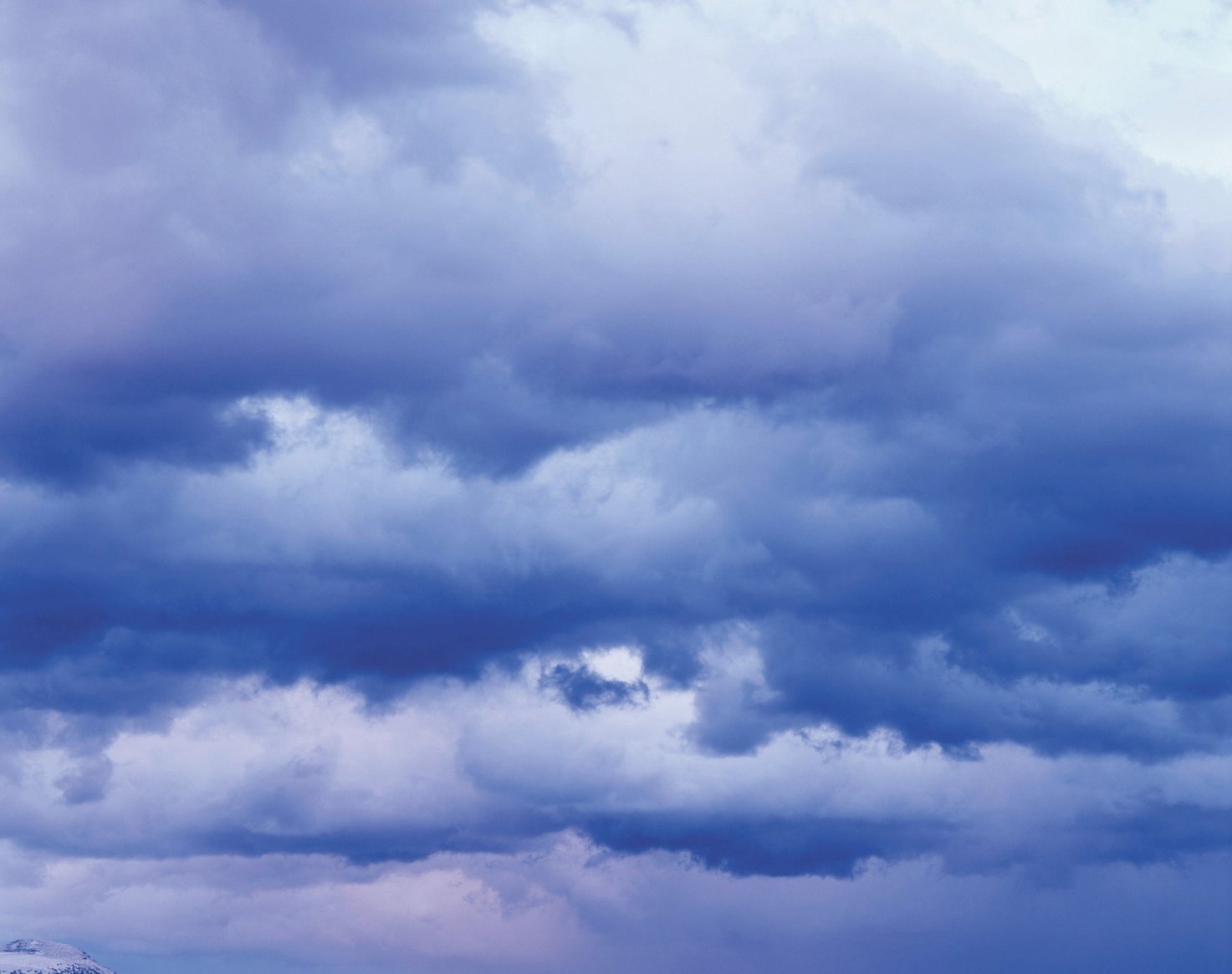 Creation Brainstorm Update:
The Creation Brainstorm has been several years in development. We now have as much as ten years of programming material. We are starting with the small, unique, but surprisingly interesting projects. They range from the size of a board game to that of a small ship! These projects , which are started with an idea, planning, development, testing and final to marketing, will have your eyes glued to the television. These are the type of shows that will inspire you, and give you the tools to develop your own. 
You can, and keeping our projects secret because we are all anxious to release all of this hard blessed and creative work. It series and spins off. You will see these happen all based on the word with out using chapter and verse just spoken and shown how the failure to adapt to a requirement of the word can hold you up and the Spirit can make you soar.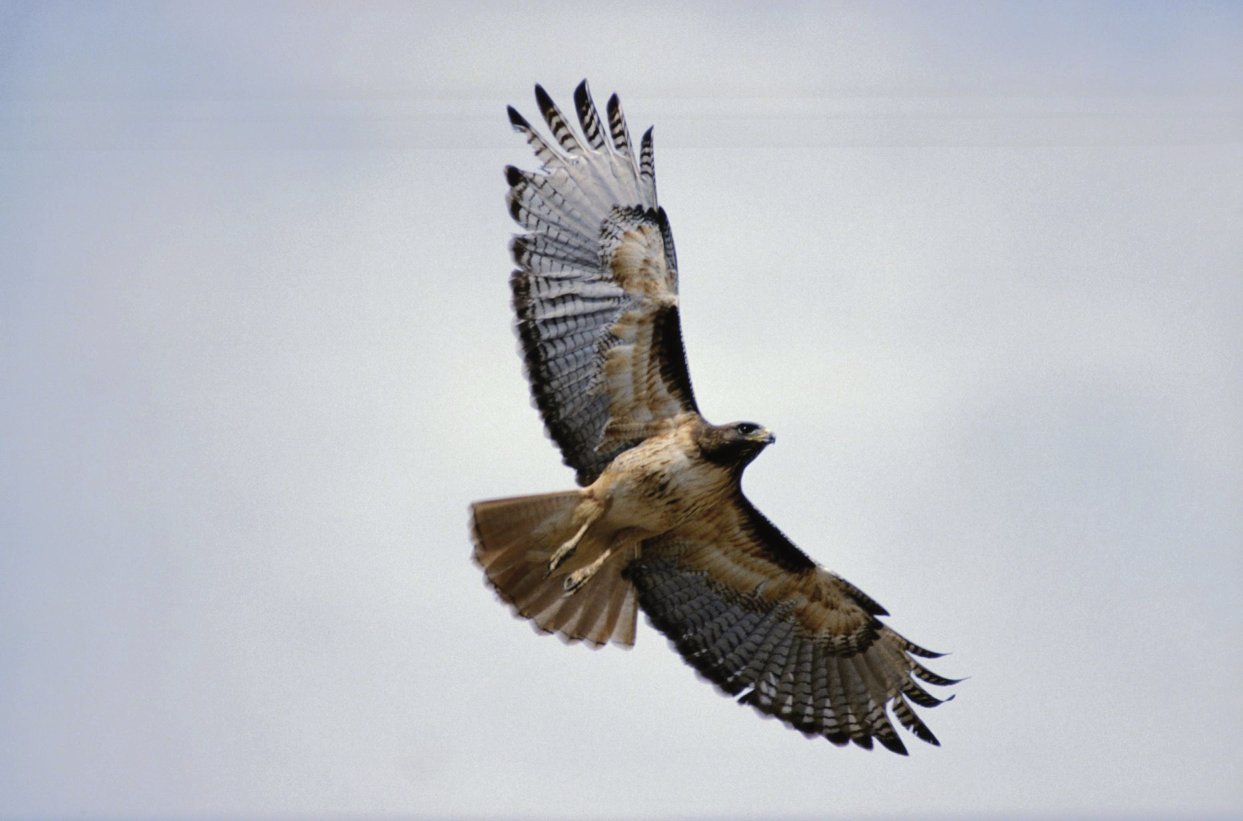 ...and you shall mount up on wings of eagles, but you must learn to fly like a falcon also! 
We have been meeting people all over the country and the world and all are at the same place! We want to do something but we just have trouble getting it all together! Well unlike the media we are giving you a map to show you the way to fulfill your dream without getting ripped off or mislead by greedy multi-level scams and making sure you wind up with 75 to 100 per cent of your idea profits! We are your coach and motivator! Many facts of this process that not many know and understand are made simple in our training! From idea to manufacturing and marketing! We will offer certifications after a test of the materials covered in the whole corriculum is successfully completed! The first of it's kind!
We are going to start an online commentary and discussion show to air on the internet preceeding our Television broadcast to start later this fall! Exciting, you bet!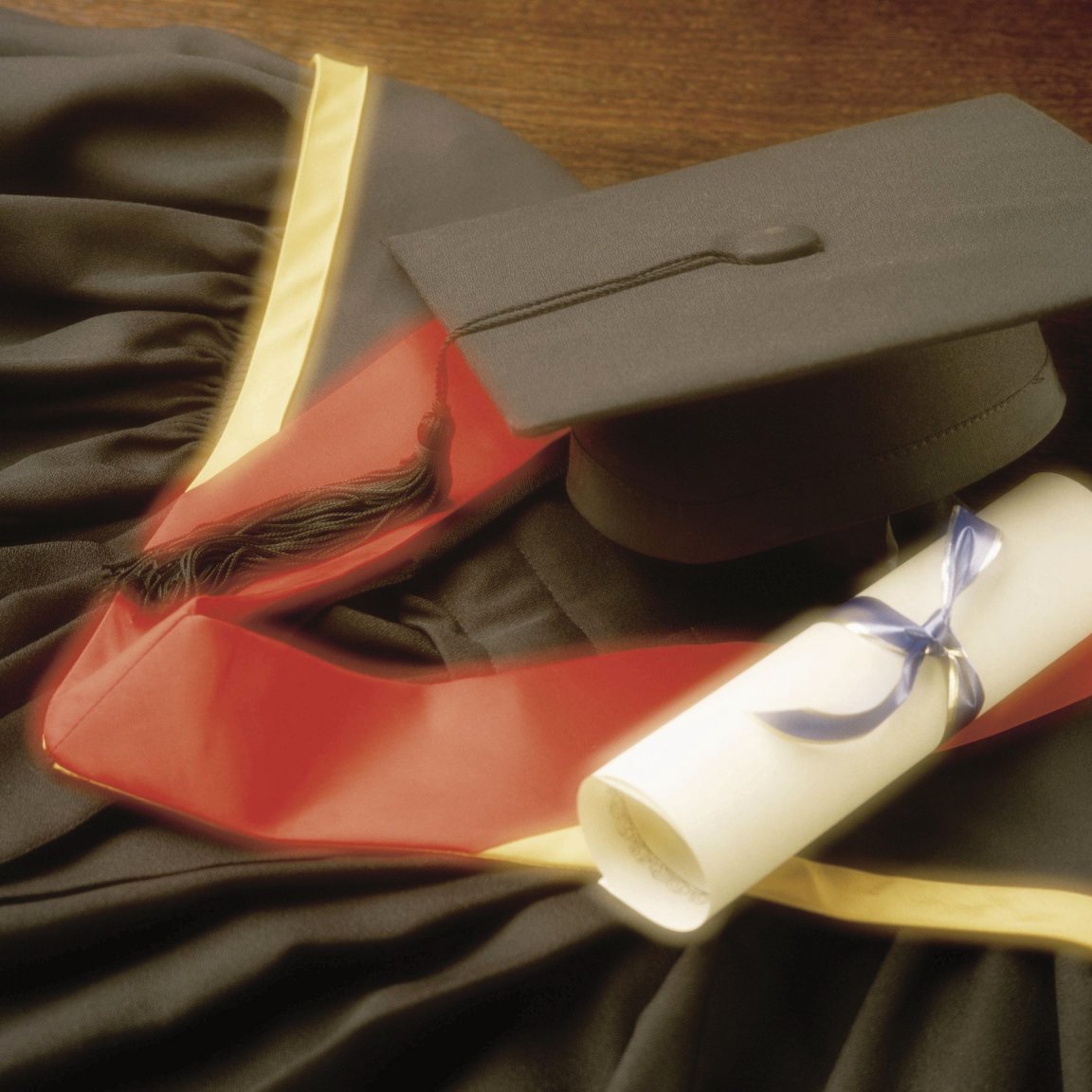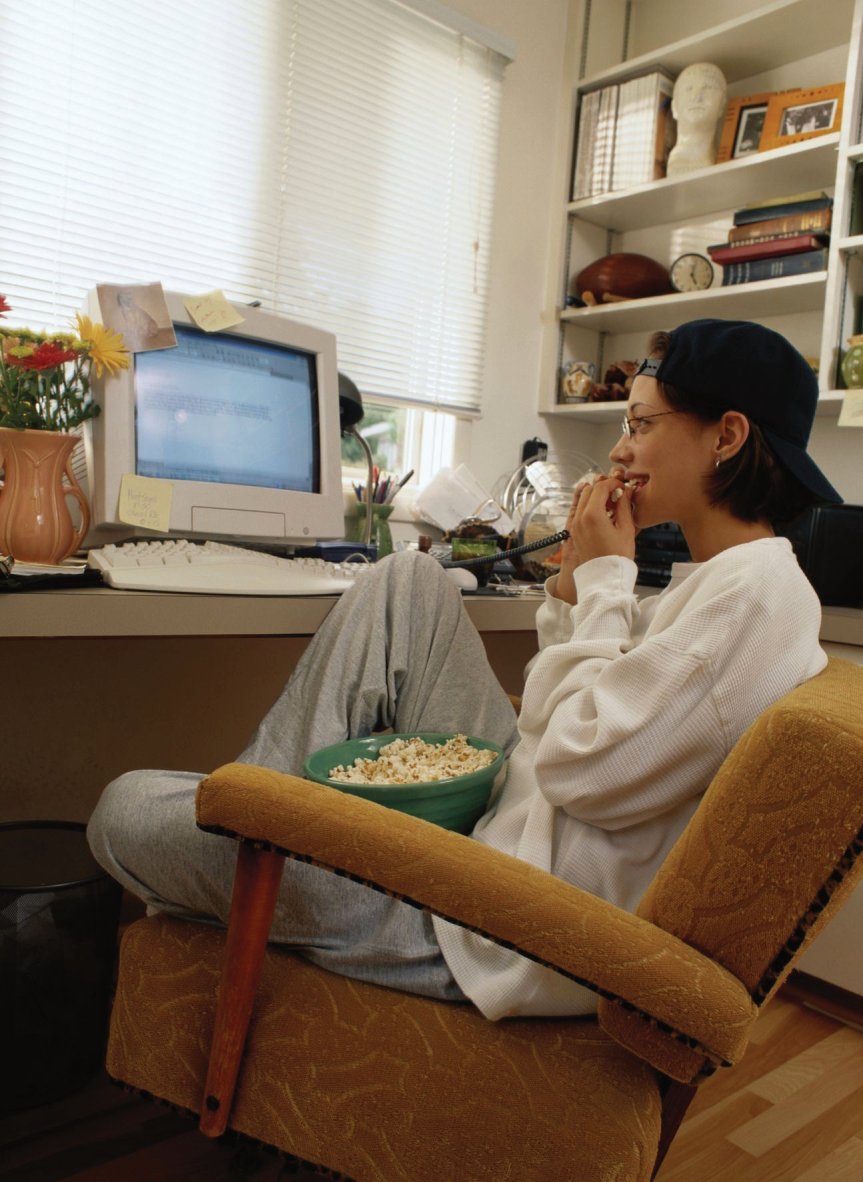 Creation Brainstorming is not for everyone. I just recently was sharing some knowledge with some guys and I thought they were going to get in a fist fight over what I was saying. I saw them next day with the same idea they had discussed with me and wanted me to do all the work for a greedy percentage considering I was to do all design, research on product feasibility, marketability and possible manufacturing of. I said bluntly I don't want your idea I have more than enough and what I don't use my children and their children will develop them. I saw them the next day drunker than the day before. The one guy that really had an ability was helping the other one walk through the parking lot like two blind men! 06/23/2012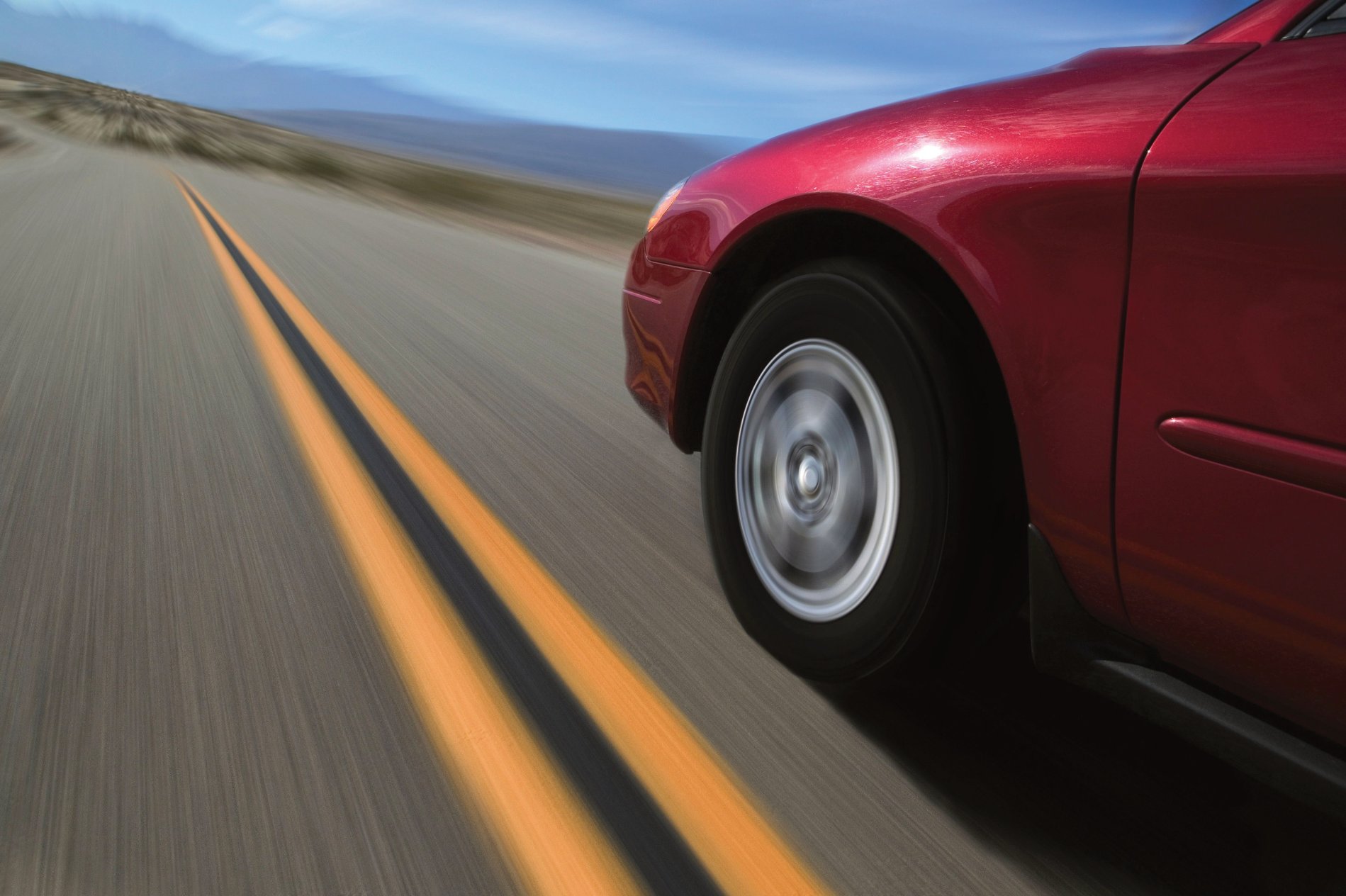 Well we have stated that the whole mission of TCBS has grown but the focus is still the same! Get it done right and better than anyone else could have done! We are Consulting and Engineering with the projects of others as well as our own which keeps us busy. Our customer reach has soared way beyond our best expectations. We have taken on some huge projects in the last few months with much success. As you grow like this so does your need to listen to your team even more than you have before. Be careful not to become a dictator but instead become a team leader. Everyone in our company is important. If one of these links breaks we all can fail.  07/21/2012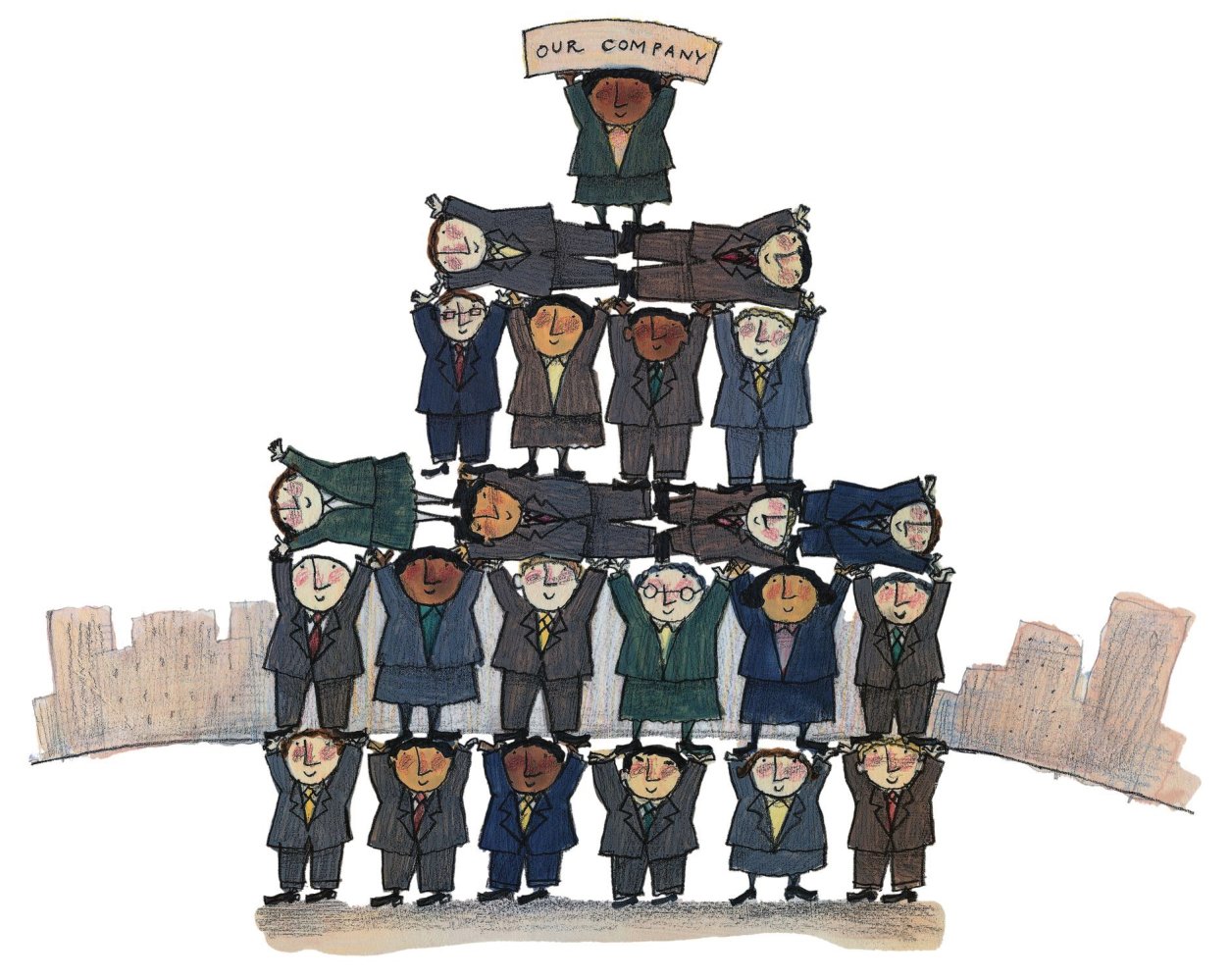 /