Shopping Basket
Your Basket is Empty
There was an error with PayPal
Click here to try again
Thank you for your business!
You should receive an order confirmation from Paypal shortly.
Exit Shopping Basket
Leading the world into the new millennium
I am pleased to announce the start of the Creation Bainstorming site for Entrepreneurs and Innovators who want to get involved with ressurecting our manufacturing and commerce. Send email to - [email protected] - to receive a free consultation call on your product or project! The series "Creation Brainstorming," can be found by requesting free link with no​ strings or spyware attached. www.tcbs1.org - 5 to 10 minute videos on several topics of interest, plus our taping of the creation of each of our products and businesses and watch live how we go about it!
Rich Langley Engineer Producer
Breakthrough
You'll know your breakthrough, its shines brighter than them all!
| | |
| --- | --- |
| Posted on 3 February, 2013 at 0:49 | |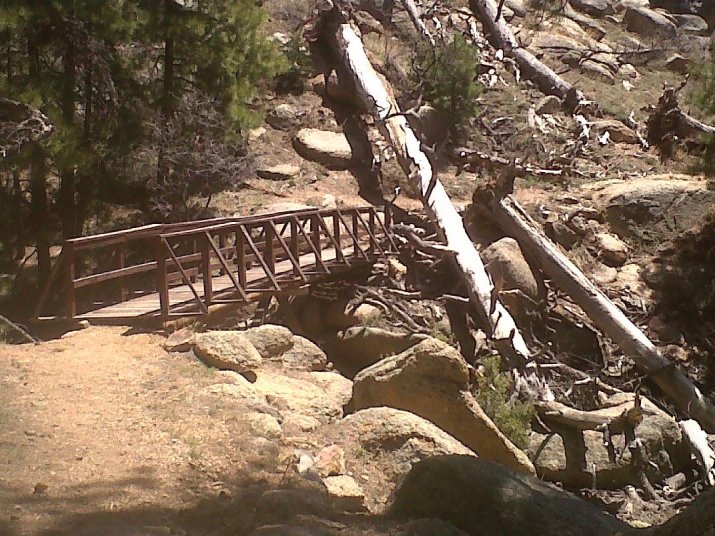 There are often obstacles in the way of your destiny! Don't focus on the obstacle so much that you lose site of your path.
  I did just walk under the tree to go on to the Aspen Peak. It was fun. The adventurous will always have a peak to conquer or a vision of something more. A peak is a viewpoint. I love the wilderness and it is doable. I am an engineer not a survival specialist. But I use wisdom and get out there in as much as I can.
  Moving on, we are now leaving the west for a moment, but shall always return. There is much more to do out here with mining, spelunking, rock climbing and tracking. Our first show we are taping with our secret invention and the way to develop many. We are moving on to the east coast for a season and filming in the wilderness there from New York State to southern Florida (My home state). We have more photos and some clips like the air show to share as we go. Even more because we will be more focused on the show alone. We will have more later as things develop on a mine we have been involved with which we have had to keep undisclosed and what we had to go through to make it happen. As we copyright and patent some of the projects we have designed they will be first disclosed here this summer.
  I am basically an engineer that has taken a sabbatical to build what will be the most different production company in the business. I hope to inspire many of you worldwide how to do what we are doing. Just a hand full of super folks doing something to affect people worldwide in a positive way. A time when that need could never be greater. I am also, at the age of sixty, attending The Grand Canyon University in their media program. So while in the field filming a new show with out of pocket funding, doing university studies online from the field. New and Entrepreneurial information and ideas are coming forth that we had never imagined when we began. God has given us many more talents and an ability of intelligence than we have been using. Like Lawrence Burke, who started what is now Outside Magazine, had to take a sabbatical from IBM to ski worldwide, then started the magazine that was originally called Mariah. When Rolling Stone bought into the magazine the name was changed to Outside Magazine. The most successful writer in the magazine was a journalist that was used to going to concerts and interviewing musicians, Tim Cahill one of the founding editors with Outside Magazine. His way of writing his assignments with the magazine as a misadventure and not as a professional mountain climber, spelunking caves, climbing mountains like ElCap and more, captivated audiences and sold millions of Outside copies. Why; because you and I could identify with his excitement, fears and extreme joy of what he did. Remember that in what you do. Humility is a virtue! Later!
Tumbleweed (Rich)    
Victory is a song of a millennia of angels swords drawn to the point of the dawn of the new day!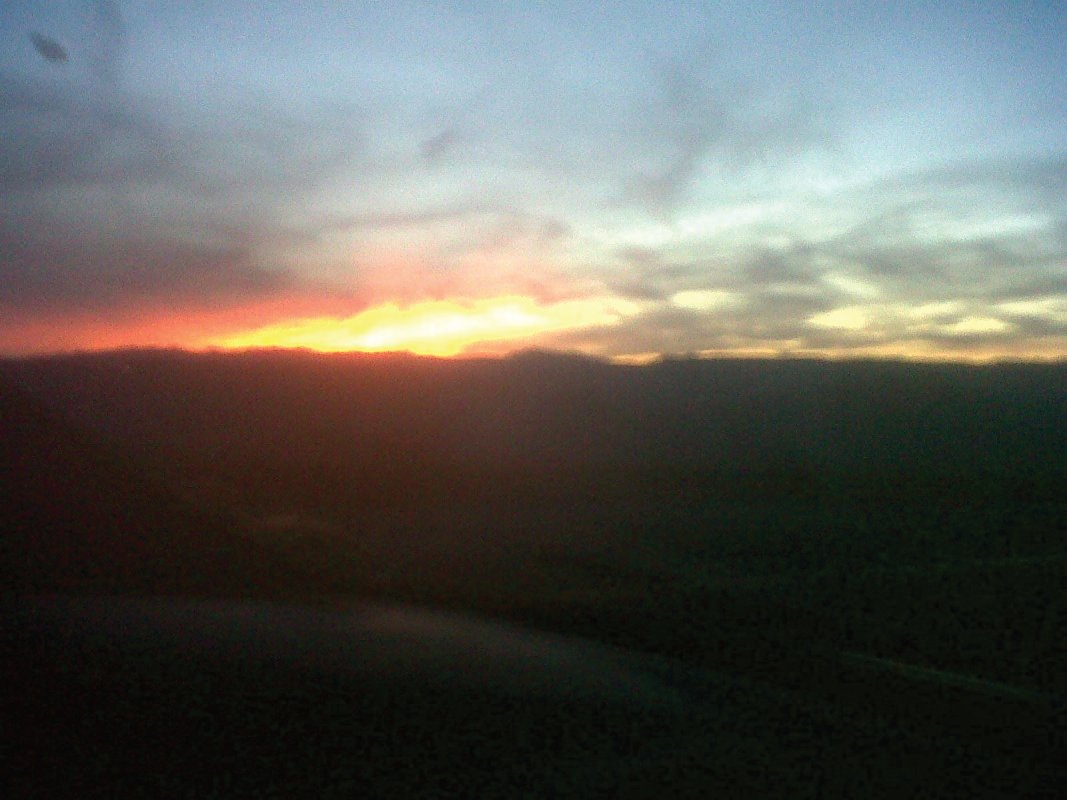 We are soon to publish new pages reflecting the over 88 million dollar company we are becoming this year! It is exciting it is TCBS! We have kept our company secrets until we could come from a position of strength and protected assets. Stay tuned! Things are not changing for the worse but the better and will inspire and motivate many people! From Sea to outer Space!
   Once again from the Mojave Desert in Arizona.
Greetings, I am working on three or four things at once which requires an impeccable amount of organization of time, efforts and information. Also taking time on Sunday to see the movie "Olympus has Fallen!" Film the local vintage air show in Bullhead and back to work! As stated in my latest post in "Invention" on this blog site, organization is a key to success. If you want a key to the mystery of success, organize.
   I am absolutely amazed at how people with companies scramble through drawers and places on counters and desks for that vital contract or piece of information you need to move forward. Tools of the trade. Manila folders, a cardboard box and a sharpie. No special programs, mechanical machinery can match this. Available funds is no excuse. Have a nice week and Plan your project and work your plan!
 I was talking to a Jewish Man in Lakewood, New Jersey at the very large magazine rack at a local bookstore. I asked him what was his consensus of all the available media today! His statement to me was this: The deluge of information available on any subject can create a whimsical intake that is driven by only what your present interest provokes. Thus even with more information and knowledge you read and watch with tunnel vision.
   A skater may just look at music, lifestyles and skater oriented media. Isolating to deal with the overwhelming responsibility of constantly having to make decisions not based on one or two selections but hundreds. Also anger against the society that has no clue what they face and being chided for the many things they have been given as a responsibility of selection. In other words they should be grateful for this dogma laid in their lap.
   In the early 1900s education was much different and presented to isolated youth who were not enlightened by TV, Radio and multiple media methods. In the classroom they were being taught of a world around them they had no idea existed. Newspapers were the major mogul of up to date enlightenment of world wide News. They were learning where they came from and what was down the road a hundred miles they had never before seen. There was much to explore.
   Todays youth and adults as well, have a deluge of media and information to choose from. History, Nature, news from any country, any sports event and entertainment. Does the interest of todays students wan when it does not keep in step with todays fast at the speed of light information deluge.
   When building the electronic infrastructure of Turner Studios I asked one of the presidents over programming if the merger with AOL would bring a mixture of the two media formats to Turner Programming. He look at me a little confused and said there are no plans of such a far reaching concept. As far as he knew they would remain separate. I was amazed but reconfirmed that the big moguls can't see the forest for the trees. It is always the little guys sitting in their dorm typing out code without the exact knowing of where they are going but at least they are going. Just some food for thought. No right or wrongs here but just a different view point. Live from the Desert, Richard (Tumbleweed) Langley.
   Thanks again to Mrs. Lisa Elia and her very graceful manor of media awareness and great professional consult! People, I don't use many outside consultants such as this but what they do is the real deal and you need to go to this link:
www.lisaeliapr.com
   The shows can be found here starting next week. They will be replaced with the next series of these shows each Friday!
   We taped 2 months of programming for our web-site continued programming. We are featuring Our engineers meeting and interviews on the streets of New York and New Jersey and The Mojave Desert with update out take shots of our Mojave Desert taping. We are gonna be there shooting our first show and starting up our first class. This will be our past 200th production, but this is our own! I have past 1000 on my successful projects, but this is my own! Our whole team is free falling and we love it! We deserve each other tune in here and see why! Un orthodox R&D! Eye popping danger scenes!
   Know that TCBS Productions practices what it preaches and it is amazing to see our own success based on our own advice. We are heading out to Arizona to start shooting the front end of the TV Pilot. We will also be starting our first class which goes beyond our one on one enabling all to afford our services. 
   Why doesn't anybody see my business or take me serious? I have a great product what is wrong? There are certain things that we don't understand about promoting ourselves or our company that a professional Public Relations Expert can. Sometimes they are simple and even a no cost group of changes that can help you reposition yourself to help you completely achieve the success you desire. Lisa Elia is one of these professionals. She and her team can help you do an extreme make over that will on the offset cost less than you are losing everyday in missed opportunities or sales. Check them out at
www.lisaeliapr.com
and on Face book under the same name. Check them out and don't be anywhere near the level you are this year, next year! 2/12/2013
   Business 101: I had my mind set on a more expensive project as the first one to develop and shoot. I wanted to impart the path of starting from your kitchen table or spare room R&D Lab to grow a business out of a product you yourself could develop, manufacture and market from your home or apartment.
   A Creation Brainstorm came to me last night. I have one project that requires only copyrights. Not all ideas require patents as I have stated before and go into detail in the DVDs. To be willing to change the order in which you are going to accomplish something when you know it would be best for the success of the overall plan is huge in the process! Remember to never be afraid to make a change at the last minute that you know for sure will guarantee your success! After all your partners and employees are counting on you to be a successful leader.   2/9/2013
   Business is taking a myriad of avenues out of town which has run it away with high cost and enough city ordinances to weigh down a woolly ma mouth! Smart cities are working with its local entrepreneurs and innovators. We are who will bail this and any other country out of the debt and fix they are in. Entrepreneurial and Innovative people who are creative in finances, design, city management, building companies from the ground up. Thieves and greedy companies have stolen and kept these ones down and now they are breaking free. They will rebuild the cities and the walls and restore the streets in which we dwell! 02/03/2013 
Categories: Business
/